How To Transfer PF Balance From Old To New Company
How To Transfer PF Balance From Old To New Company : Employees' Provident Fund Organisation (EPFO) members can quickly switch their EPF accounts from the previous employer to the new one online. Typically, the EPF account is moved when a person joins a new company after leaving an earlier one.
People commonly forget to transfer their PF balance when they move employment, and when they realise this, they feel nervous and think they need to go right away to the EPF office.
How To Transfer PF Balance From Old To New Company Step By Step Process
Step :- 1 To begin, go to EPFO Member Portal and sign in using your UAN and password at unifiedportal-mem.epfindia.gov.in/memberinterface/.
Step :- 2 Now Click On "One Member One Account (Transfer Request)" under "Online Service."
Step :- 3 Check the 'Personal Information' and 'PF Account' for your current job.
Step :- 4 Now click On "Get Details," all information about your previous employer's PF account will appear.
Step :- 5 To attest the form, select either "Previous Employer" or "Current Employer."
Step :- 6 To obtain an OTP on the mobile number you registered with your UAN, click "Get OTP."
Step :- 7 After entering your OTP, press the "Submit" button.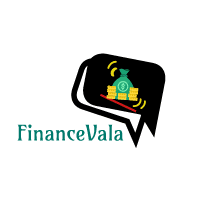 Your request will be delivered to the selected recruiter for attestation once all the stages have been completely completed. Your EPF balance and account will be transferred online to the new business after it has been approved by the EPFO. The monthly EPF contribution cycle in your current EPF account can then be continued by you and your new recruiter.
To Know Latest Finance Update :- Click Here
By following these easy steps, an EPF account holder can transfer their PF account online without having to visit their present or past employers' offices. Most employees are unaware of this process, which results in frequent trips to the EPF office (Employees' Provident Fund).