Terms And Conditions For Financevala.in
Latest Updated: 29 July, 2022
Please read all terms and conditions of financevala.in before using our services.
Links To Other Websites
On Our Service, there can be links to websites run by third parties other than Us. If you click on one of their links, you'll be directed to a different party's website. We advise you to read the privacy statement on each website you visit in its entirety. We have no control over and accept no liability for the content, privacy policy, or other policies of any third-party websites or services.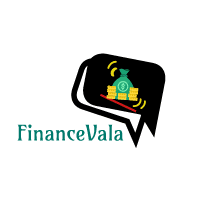 Changes To Terms And Conditions
We reserve the right to alter or amend these Terms at any moment, in Our sole discretion. We shall use reasonable efforts to give you at least 30 days' notice before any new terms go into effect, if the adjustment is important. We reserve the right to judge what constitutes a material change.
You agree to be bound by the amended terms if you access or use Our Service after such revisions take effect. Please discontinue using the website and the Service if, in whole or in part, You disagree with the new terms.
Contact Us
If you have any query related to these Terms and Conditions, You can contact us:
Email: financevala.in@gmail.com
Visiting Our Webpage: https://financevala.in/contactus