Adani Power Latest Updates 2023
Adani Power Latest Updates 2023: After Selling An 8.1% Holding Adani Power Shares End A Two-Day Losing Skid
Adani Power share price today: In the morning trade today, shares of Adani Power soared 3.23 percent to Rs 288.45. The company's market value increased to Rs. 1.09 lakh crore.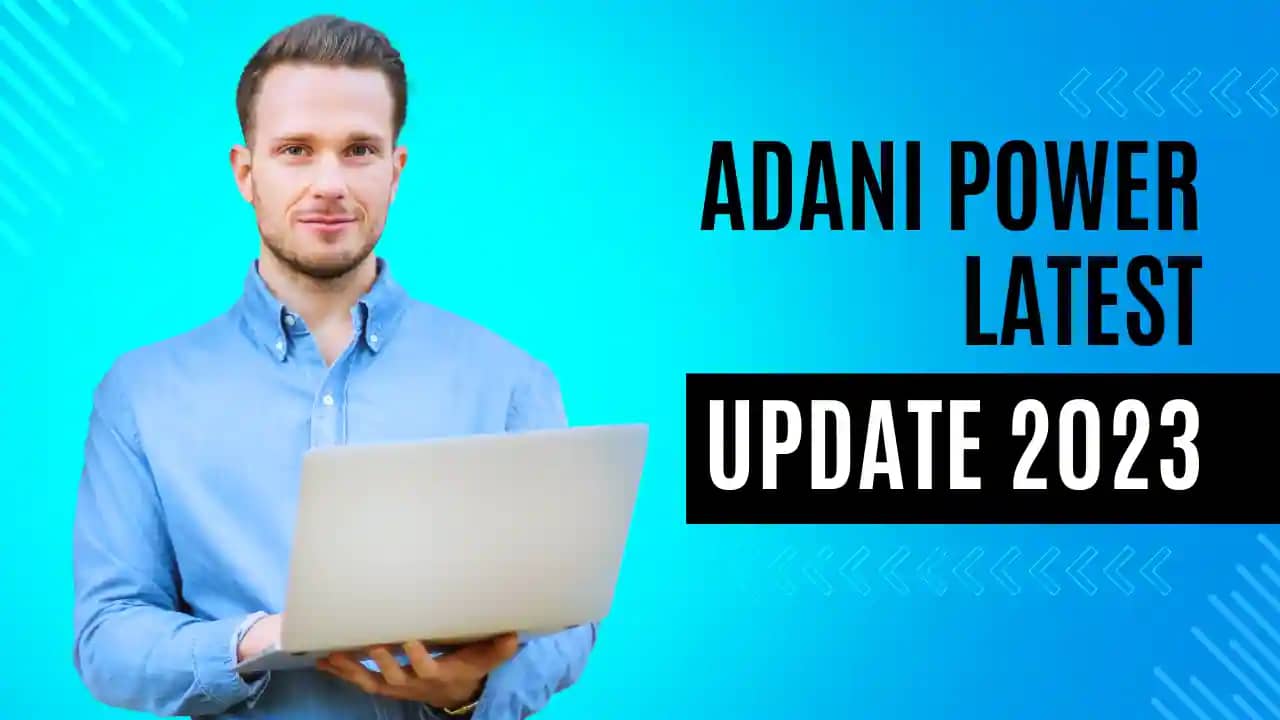 As soon as the promoters sold an 8.1% interest to Rajiv Jain-led GQG Partners on Wednesday, shares of Adani Power Ltd. increased by more than 3% in early trading today. Today, the Adani Power stock ended a two-day losing trend. In the first hour of trading today, shares of Adani Power surged 3.23 percent to Rs 288.45.
The company's market value increased to Rs. 1.09 lakh crore. 11.17 lakh shares of the company were traded on the BSE for a total value of Rs 31.92 crore.
Technically speaking, Adani Power's relative strength index (RSI) is at 60.1, indicating that it is neither trading in the overbought zone nor the oversold zone. The stock's beta of 1.1 indicates substantial annual volatility. Shares of Adani Power are trading above their respective moving averages of five, twenty, fifty, one hundred, and two hundred days.
People Also Love To Read : Examining The European Cloud Billing Market: Telecom Industry Trends, Growth, And Predictions 2028
Shares of Adani Power have dropped 5% in 2023 after losing 25.58% in a year. The stock, however, has surged 664% in just three years.
Using more than Rs 9,000 crore ($1.1 billion), the US-based boutique investment company bought 31.2 lakh Adani Power equity shares.
Promoter Adani family owned 289.16 crore equity shares, or 74.97% of the utilities company. At an average price of Rs 279.17 per share, it sold an 8.1% interest, or 31.2 crore equity shares.
Jain's investing company has recently developed an interest in the stock of Adani Group firms. The prominent investor has continued to support billionaire Gautam Adani's company despite the stinging assessment from US short seller Hindenburg. Since May, GQG has invested in four companies owned by Gautam Adani's ports-to-energy complex.
People Also Read: RBI Probably Sold Dollars To Protect The Currency From Reaching A Record Low: Traders
For the quarter that ended in June 2023, Adani Power's consolidated net profit increased by 83.25 percent to Rs 8,759.42 crore from Rs 4,779.86 crore, driven primarily by significant other income.
However, operating revenue decreased to Rs 11,005.54 crore from Rs 13,723.06 crore in the same quarter of the previous fiscal year, a 19.80 percent decrease.
The amount of other income increased to Rs 7,103.47 crore, which included the one-time recognition of regulatory revenue from a preceding period totaling Rs 6,497 crore, principally due to late payment surcharge.
If You Want To Read More About Finance, Business And Stock Market Updates then Check here