Ashneer Grover Is Charged With Fraud Worth 81 Crore Rupees : Ashneer Grover, the former managing director and co-founder of BharatPe, and his wife, Madhuri Jain Grover, are accused of defrauding a company out of Rs 81 crore last year. Several of their relatives are also implicated in the complaint, which was filed by the Delhi Police's Economic Offences Wing (EOW).
Ashneer Grover Is Charged With Fraud Worth 81 Crore Rupees
According to Abhay, the complaint made by BharatPe claimed that Grover and his family had misappropriated company funds by using fake documents.  Grover has denied the allegations by defending that he is "in the right".
BharatPe filed a civil lawsuit and a criminal complaint with the EoW in December, which resulted in the FIR.
According to the police, Resilient Innovations Pvt Ltd (BharatPe) filed a complaint. The complainant claimed that Ashneer Grover, the founder and former director of the complainant's company, his wife Madhuri (Jain) Grover, and other employees were involved in the criminal misappropriation of the company's funds on the basis of :-
Numerous Forged

Fabricated Documents

Ensuing Payments to vendors

HR consultancy firms, and nonexistent companies without providing any goods or services
It is said by – Delhi Police in a statement. According to the complaint, the corporation had been wrongfully deprived of around Rs. 81 crores as a result of the criminal conduct.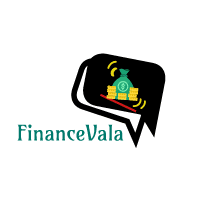 According to the FIR, the company's internal inquiry led to the discovery of the theft. The case has been filed in accordance with Sections :-
406 (punishment for criminal breach of trust)

408 (criminal breach of trust by clerk or servant)

409 (criminal breach of trust by a public servant, or by a banker, merchant, or agent)

420 (cheating and dishonestly inducing delivery of property)

467 (forgery of valuable security, will, etc.)

468 (forgery for purpose of cheating)

471 (using as genuine a forged)

120B (punishment of criminal conspiracy)
BharatPe Issued The Following Statement:
"We appreciate the Economic Offences Wing of the Delhi Police's filing of a FIR in connection with the company's allegation regarding the criminal offences committed by Ashneer Grover, his wife Madhuri Jain, and some other family members.
Grover has been running a violent and hateful campaign against the company, the board, and its employees for the past 15 months. The FIR complaint is a wise decision because it exposes a lot of questionable activities the family engaged in to further their own financial interests.
If you want more updates related to finance and stock market you can check here