BP CEO Makes A Case For Funding Both Energy Transition And Oil And Gas Projects
BP CEO Makes A Case For Funding Both Energy Transition And Oil And Gas Projects: Bernard Looney, chief executive officer of energy giant BP, stated on Saturday that investments in traditional energy, such as oil and gas, as well as renewables and the transition to a clean energy economy are necessary.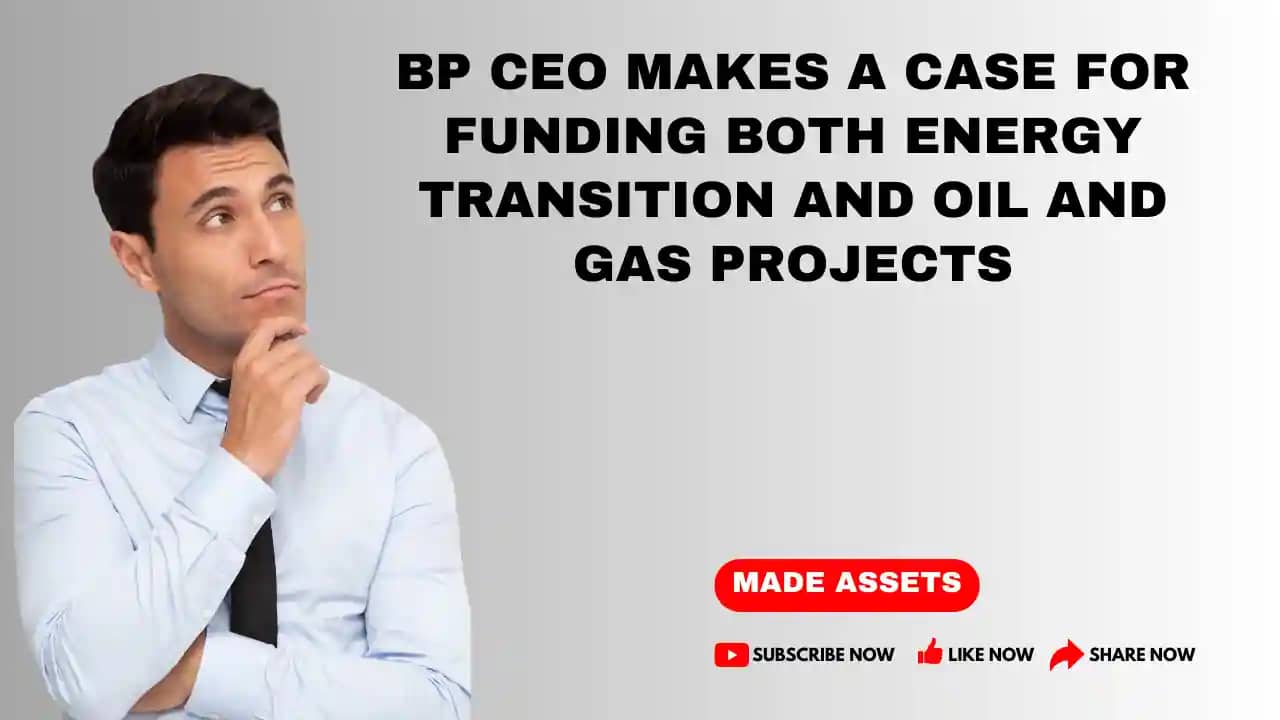 At the B20 Summit India 2023, Looney remarked, "We must continue to invest to ensure that there is output. However, we also need to make investments in the energy transition.
He believed that in addition to quickening the energy transition, investments in traditional energy sources are necessary.
The CEO of BP also mentioned an increase in capital spending for the energy transition from 3% in 2019 to 30% currently.
"In 2019, BP invested 3% of its capital in its transition growth engines; three years later, that percentage had increased to 30%. We anticipate that figure to increase to 40% by the middle of the decade and to 50% by the end.
During this decade, the corporation will spend $55 to $65, according to him. Looney added that BP and Reliance Industries are working together to provide EV charging stations at their retail locations. The joint venture currently has more than 1,620 retail locations.
People Also Love To Read This: Bharat Bijlee Dividend 2023 : Check Complete Announcement Here
"That will be extremely important for India… not just for the energy independence objective of 2047, but also for the net zero goal of 2070, he noted.
"I believe that switching to electric vehicles for two-wheelers, three-wheelers, and eventually passenger cars will be absolutely necessary for the nation. We're therefore thrilled to invest in that.
He added that the business is also making investments in compressed natural gas.
Speaking at the B20 Summit hosted by CII, Looney predicted that oil and gas would be important energy sources for decades to come and that it would be crucial to maintain a balance between supply and demand worldwide.
People Also Love To Read This: Launch Of The Most Expensive Car In The World, Costing At More Than Rs 250 Crore