Fast Growing Startup Zepto Becomes The First Unicorn In 2023
Fast Growing Startup Zepto Becomes The First Unicorn In 2023: India has finally introduced a new unicorn after a break of nearly a year. Aadit Palicha and Kaivalya Vohra's rapid e-commerce firm Zepto, based in Mumbai, has raised an additional $200 million (about Rs 1,653 crore) in funding, backed by new investor StepStoneGroup, at a valuation of $1.4 billion, making it the first unicorn of 2023.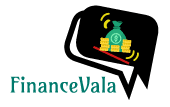 The investment comes as the startup ecosystem as a whole struggles to find capital, with startup funding falling to $3.8 billion in the first half of the year from $18.3 billion in the same period last year. In addition to a number of previous investors, including Nexus Venture Partners, Glade Brook Capital, and Lachy Groom, Goodwater Capital, a new investor, also supported Zepto's most recent investment round.
India's rate of creating new unicorns decreased as the global economic slump prompted investors to become more careful in their investments; the nation created less than 25 unicorns in 2022 as opposed to over 40 in 2021. The CEO of Zepto, Palicha, acknowledged the challenging market conditions.
People Also Love To Read: The Inventor Of Blazar Token Is Accused Of Utilizing Investor Money To Renovate A Bathroom
At a press conference on Friday, the co-founder and CEO stated that we are currently seeing the worst technology investing market perhaps since the year I was born (2001). Recent valuation reductions by investors have affected large firms including Swiggy, Ola, Meesho, and problematic company Byju's. At its peak, Byju's had a value of $22 billion, but the most recent reduction by its backer Prosus saw that value fall to $5.1 billion.
In May of last year, Zepto, which competes with Swiggy Instamart, Blinkit, and the floundering peer Dunzo, raised $200 million at a valuation of $900 million.
Zepto stated that it has a "pretty clear ambition" to go public in the first quarter of 2025 and plans to make ebitda (earnings before interest, taxes, depreciation, and amortization) positive in 12 to 15 months.The firm, which insiders claim generates $50–60 million in revenue each month, has no ambitious expansion plans.
Read This Also: Qatar Investment Authority Invests In Reliance Retail Ventures Ltd