Govt Panel May Draft List Of PSBs For Privatisation 2023: According to insider sources cited in a report by the Economic Times (ET), the government is making preparations to establish an expert committee responsible for crafting a list of Public Sector Banks (PSBs) suitable for privatisation. This move comes as PSBs have become more profitable and fewer in number following multiple rounds of consolidation, prompting the government to explore avenues for privatization.
Govt Panel May Draft List Of PSBs For Privatisation 2023
The NITI Aayog had earlier recommended to the disinvestment department the disinvestment of two state-run banks in April 2021. However, no further action was taken in that direction. The report highlights that the Central Bank of India and the Indian Overseas Bank were the selected candidates for potential disinvestment.
An anonymous government official mentioned in the ET report stated, "A fresh committee might be established to identify potential lenders for privatization, focusing on mid-sized and small-sized banks. The committee will also assess their performance, including factors such as their bad loan portfolio, to determine the extent of the stake sale."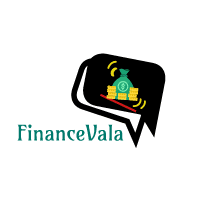 The Reserve Bank of India, the NITI Aayog, and representatives from the Department of Investment and Public Asset Management are all expected to be on the panel.
Regarding this matter, a government official emphasized that bank privatization is a part of the government's strategic plan. However, with all public sector banks now turning a profit, it necessitates a reevaluation of the current situation.
Over the past year, the Nifty PSU Bank Index, which monitors the performance of PSU bank shares in the stock market, surged by 65.4%. In comparison, the broader Indian stock market, represented by the Nifty50, only experienced a 16% growth.
The Bank of Maharashtra and UCO Bank are two of the twelve smaller PSBs that the planned privatization plan is expected to focus on. However, prominent PSBs like the State Bank of India, Punjab National Bank, and Bank of Baroda are not being considered for privatization, as reported by ET.
If you want to learn more finance and stock market updates check here.