How To Add Money In IRCTC E-Wallet: Nowadays, most individuals choose to purchase their train tickets online. The Major Reason Behind this saves them the headache of having to wait in queue for a long time. Several platforms are now offering this feature as more and more train tickets are being purchased online.
The Indian Railway Catering and Tourism Corporation, or IRCTC, is also making every effort to ensure a pleasant experience. But still, people have to face a lot of problems, so recently Indian Railways Develop an E-Wallet to make things easier. With this facility, Indian Railways would advance more quickly and all educated youth can get benefit from many services related to railways.
What Is E-Wallet?
An electronic wallet, commonly known as an e-wallet, is a digital instrument that enables you to keep and manage your money in a safe online setting.
Imagine it as a digital version of the wallet you take with you everywhere, except instead of carrying cash, you load it with money from your bank account or credit/debit card. Then, by scanning a QR code or tapping your phone on a contactless reader, you may use the e-wallet to pay for in-store items or services online.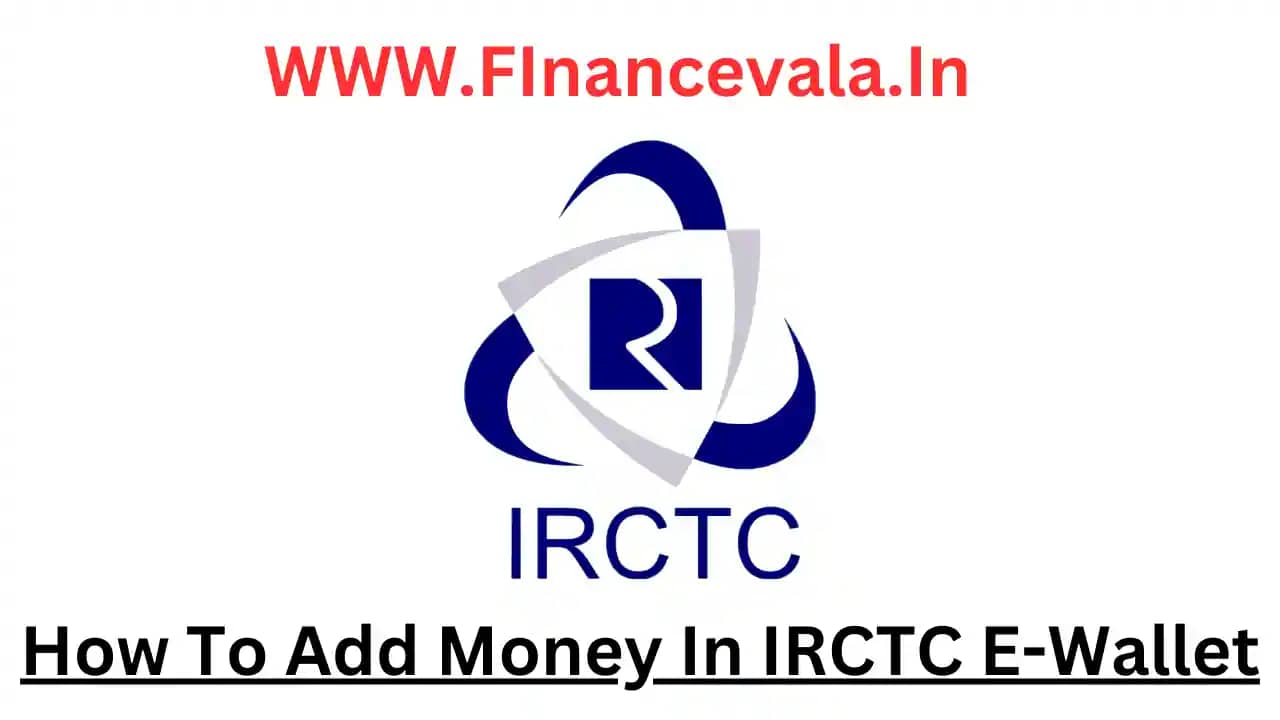 The ability to pay payments, transfer money to loved ones, and keep tabs on your spending are all common extra services that e-wallets often provide.
What Is IRCTC E-Wallet?
You can deposit money in advance with IRCTC using this mechanism of advance payments. The funds will subsequently be utilized to purchase train tickets and other forms of payment made possible via the platform.
People Also Read: SBI Credit Card Se Account Me Paise Transfer Kaise Kare In Hindi
Advantages Of E-Wallet
There is no need to rely on a specific bank because you can purchase tickets using an e-Wallet.

It makes transactions simple.

Reduces costs because there are no payment gateway fees.

Quick booking because it eliminates the payment approval cycle and saves time.

E-wallet transactions are usually faster than traditional methods.

It provides helps in managing your money, setting Trip budgets, and keeping track of your spending.

Offers secure booking because every booking would require a PIN number or transaction password from the e-wallet.

A separate link will be given to users that will take them to a complete history of your transactions.

In case the ticket is canceled, a refund will be paid to your IRCTC E-wallet the following day.
How To Register For IRCTC E-Wallet
Open IRCTC Application.

log in to your IRCTC Account.

Click "Register Now" in the e-wallet section.

To register for an IRCTC E-Wallet, verify your PAN or Aadhar.

For the payment of IRCTC E-Wallet registration fees, a payment page will open.

The cost is Rs. 50 before taxes.

You will be logged out after the payment has been accepted.
How To Add Money To IRCTC E-Wallet
log in to your IRCTC Account.

Select the IRCTC E-Wallet Deposit option under the e-wallet heading.

Select how much money you want to put in your wallet.

Click the submit button after choosing the payment method from the drop-down menu.

You will see a notice on your displays verifying the payment's success as it occurs.
People Love This Article: How To Increase Credit Card Limit In 2023
How To Book A Ticket Using IRCTC E-Wallet
Login To Your IRCTC Account.

Choose the train, source, destination, passengers' information, and the date of your trip.

Check the details before booking your train.

After entering the captcha code, select the payment method.

Select the IRCTC E-Wallet option under the payment section.

To finish the transaction, enter the password.

On your registered mobile number, you will receive an OTP. To confirm the transaction, enter the OTP.

From Your E-Wallet amount will be deducted with an extra transaction fee of Rs. 15.