How To Use Apple Cash – Complete Guide For Apple Cash 2023
How To Use Apple Cash: Apple Cash provides iPhone customers with a practical way to send and receive money, make purchases, and send money. Learn how to use Apple Cash and how it stacks up against competing mobile payment systems.
What Is An Apple Cash?
Anyone who has an iPhone already has Apple Cash installed in their Apple Wallet. You can load funds onto an e-card called Apple Cash to use online or at merchants that accept Apple Pay. Additionally, you can send Apple Cash to loved ones who have iPhones using Messages or your Apple Wallet. Additionally, other people can give you Apple Cash.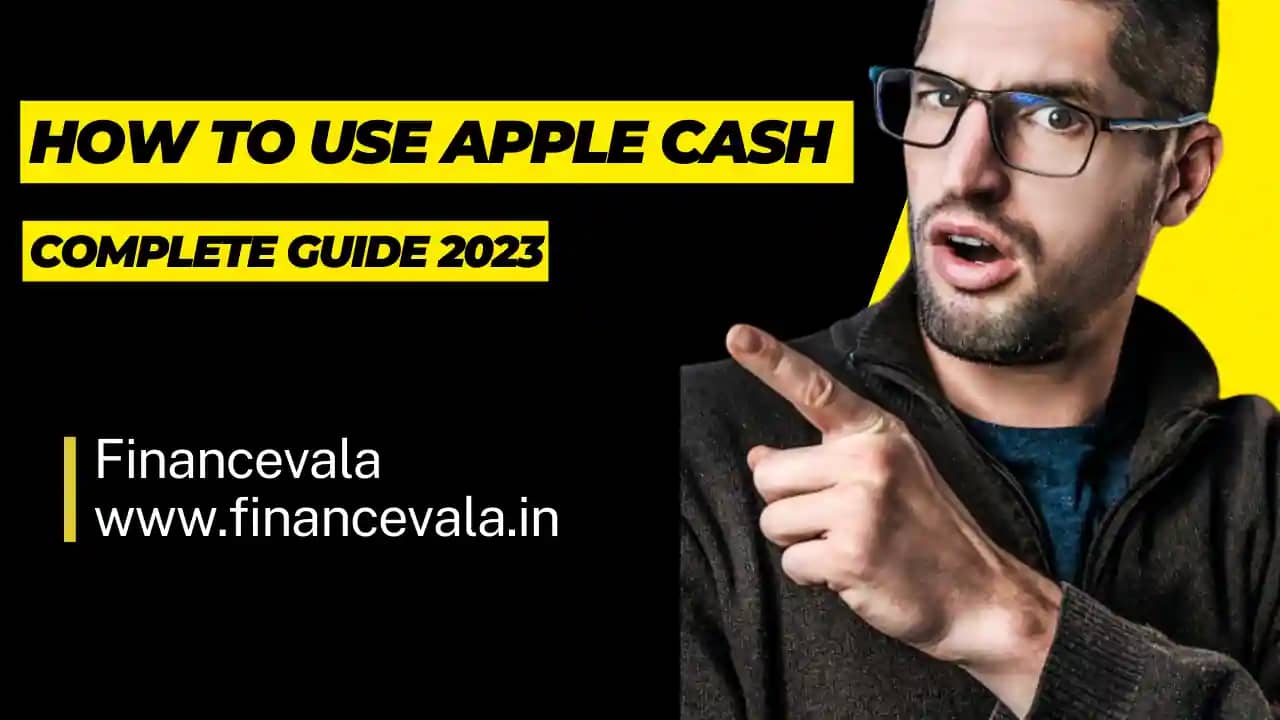 Comparing Apple Pay With Apple Cash
You might be curious as to whether Apple Cash has taken the role of Apple Pay or what the distinction is between the two. Consider it like this: Apple Pay powers the transactions, whereas Apple Cash is the "card" or payment method you use to make or transfer payments.
As a result, you can configure Apple Pay to work with a number of payment options, such as your Apple Cash digital card as well as any credit or debit cards you may already own.
People Also Love To Read: What Is Business Analytics? – Best Way To Learn In 2023
Compare Apple Card And Apple Cash
The Apple Card functions more like a conventional credit card whereas Apple Cash is a digital card that lets you make purchases and send money from the money source of your choice. The Apple Card must be applied for.
You must make a monthly payment on it, and the credit limit is revolving. Your available funds for Apple Cash come from your wallet's Apple Cash balance or a debit card that is linked to it.
How To Use Apple Cash
Being an iPhone user is a prerequisite for using Apple Cash. Apple Cash can be preloaded into your Wallet if you own an iPhone. To configure it, click the icon and follow the on-screen instructions. You can then accept Apple Cash from other individuals after doing that.
The next thing to do is to link a debit card so that you may also make payments and purchases.

The account number, expiration date, and security code can all be manually entered or you can choose to scan your physical card.

The final step is to send an SMS or email to confirm your card.

You can add money to your Apple Cash holdings or transfer an Apple Cash amount to your bank after your card has been approved.
How To Transfer Funds Using Apple Cash
There are a few alternatives if you wish to transfer money to someone using Apple Cash.
Utilizing Messages
Open the Messages app on your iPhone, iPad, or Apple Watch to initiate or join a discussion with your recipient. For instance, if your sister paid for your lunch and you want to pay her $20, you would click Messages and search her contact information.
The Apple Cash button should then appear in the message toolbar (the same one where you can upload a picture or GIF). After entering the amount, tap it once more to send. After you have the chance to use Face ID or your passcode to authenticate your payment, it will be processed. The $50 payment should start showing up in your sister's Apple Cash balance right now.
Out Of Your Wallet
Finding your Apple Cash card in your Apple Wallet is another option to send Apple Cash. You have the choice to send or request money on that screen. Select the recipient after clicking send. Enter the amount, submit it, and then confirm it.
Use Of Siri
You can simply ask Siri to send the payment on your behalf if you don't feel like typing and tapping. "Hey Siri, send $50 using Apple Cash to Abhi."
People Also Love To Read : RBI Probably Sold Dollars To Protect The Currency From Reaching A Record Low: Traders
How To Send Money From Apple Cash To Your Bank
You can quickly transfer Apple Cash payments made to you into your bank account if you'd rather. Start by selecting your Apple Cash card in your Wallet. Tap the three dots in the upper right corner for further options, then choose "transfer to bank." Next, enter the transfer amount, then click the next button.
You will have two choices:
If you wish to move the money in under 30 minutes, you can choose an immediate transfer, but there will be a 1.5% fee associated with it. Instant transfer to your debit card.

Transfer to a bank account: A bank transfer is free of charge and takes one to three business days to see up in your bank account.

Select either the debit or bank option, then click next and confirm.