Infosys And BP Agree On A $1.5 Billion Deal: Leading IT service provider Infosys and the international energy giant bp have reached an agreement for Infosys to serve as the latter's partner for end-to-end application services, including development, modernization, management, and maintenance. Reports estimate the deal's value at $1.5 billion.
Infosys And BP Agree On A $1.5 Billion Deal
Both businesses declared in a memorandum of understanding (MoU) that the strategic partnership deepens their over 20-year-old connection.
In order to accelerate our digital transformation and scale growth through tech-enabled operations, we are excited to be enhancing our collaboration with Infosys. Leigh-Ann Russell, EVP, Innovation & Engineering, bp, stated "We look forward to offering creative solutions that meet the changing needs of our customers and drive development for the future.
The companies will collaborate to modernise BP's application landscape in order to improve business resilience, drive value from operational efficiencies, and create more adaptive and agile processes in order to accelerate innovation. BP declared its intention to become a net zero firm by the year 2050 or sooner.
Read :- Latest Business Updates Here
This marks a significant turning point in our long-standing partnership with BP. Building a solid digital core and growing it to achieve maximum operational efficiency is a crucial business necessity as we observe worldwide momentum in the energy transition.
Salil Parekh, CEO and MD of Infosys said, "Together, we will harness the power of digital technologies and breakthroughs in AL to provide solutions that will help revolutionise the operating landscape and foster corporate growth.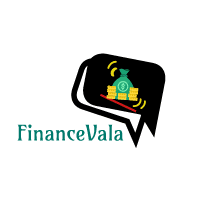 The companies will continue to seek for new approaches to enhance DE&I, sustainability, and other social impact initiatives.