Myanmar Port Sold By Adani Ports For 30 Million USD : The sale of Adani Ports and Special Economic Zone Ltd's Myanmar port to Coastal International Terminals Pte Limited for $30 million was finalised, the company announced on Thursday.
Myanmar Port Sold By Adani Ports For 30 Million USD
After a military coup in Myanmar and the subsequent crackdown on large-scale protests drew criticism from around the world and US sanctions, APSEZ announced in May 2022 that it had agreed to a Share Purchase Agreement (SPA) for the transfer of ownership of its Myanmar port. The project's completion and the necessary permissions for the buyer to conduct business smoothly were among the Condition Precedents (CPs) of the SPA.
However, difficulties in fulfilling certain requirements, such as the project's completion, caused the deal to be delayed.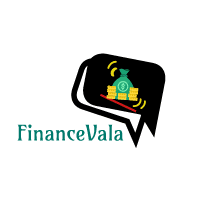 Because the approval procedure has been taking forever and difficulties in complying with some CPs, On an "as is, where is" basis, APSEZ has received an independent value.
The selling amount has now been renegotiated between the buyer and seller to $30 million, according to the Adani company's stock exchange report.
On completion of all required compliance by the seller, the buyer will pay the stated price to the seller within 3 business days. After receiving the full transaction value, APSEZ will transfer the buyer's equity and declare its exit to be complete.
Adani Ports earlier stated that input from significant minority shareholders had played a major part in the company's decision to abandon the project and reiterated that it would not cooperate with a sanctioned organisation.
Due to the delay, Adani Ports had to renegotiate the sale price with the buyer, Solar Energy Ltd, to $30 million from its original goal of finishing the exit between March and June 2022, the company stated in a regulatory filing.
The buyer's location is not easily identifiable. The company invested $127 million in the project, including a $90 million down payment for the property lease, according to documents from May 2021.
The APSEZ CEO and All Time Director Karan Adani stated that, "This exit is in line with the guidance provided by the APSEZ Board based on the recommendations made by the Risk Committee in October 2021."
At 2:00 PM on Thursday, the BSE saw APSEZ's stock trading 0.8% higher at Rs 675.25.
If You Want Daily Updates Related To Finance And Business And Stock Markets Then You Can Checkout Our Website www.financevala.in