NMDC Q4 Results 2023, NMDC Dividend 2023: On Tuesday, the world's largest mining company, NMDC Limited, announced its financial results for the fourth quarter that concluded on March 31, 2023, as well as a dividend for its shareholders.
NMDC Dividend 2023
NMDC Dividend 2023: Along with the Q4 FY23 profits, the central public sector undertaking owned by the Ministry of Steel issued a dividend for its stockholders.
For the fiscal year 2022–2023, the company's board of directors has recommended paying a final dividend of Rs 2.85 per share on a face value of Rs 1 per share.
The shareholders must, however, approve the dividend payment at the following annual general meeting (AGM).
The NMDC interim dividend of Rs 3.75 per equity share that was declared and paid during the fiscal year is in addition to this final payment. The business stated in a stock exchange filing that, if authorized at the AGM, the final dividend for the fiscal year 2022–24 of Rs 2.85 per share will be paid to the shareholders within 30 days of the AGM date.
NMDC Quarterly Results 2023
The largest producer of iron ore in the nation, NMDC Limited, reported a consolidated net profit of Rs 2,277 crore in Q4 FY23, an increase of 22%. In the same quarter the previous year, the company reported a profit of Rs 1,862 crore.
For the fourth quarter that concluded on March 21 compared to the third quarter of FY22, revenue from operations decreased by 14% to Rs 5851 crore, or Rs 6,785 crore. The company's net profit increased 152% sequentially from Rs 904 crore in the December quarter.
Consolidated EBITDA was Rs 2,162 crore in the period of January through March, a decrease of 20.6% from Rs 2,724 crore in the same period of the previous year.
NMDC's overall expenses in Q4 FY23 were Rs 3,794 crore, down 10% from Rs 4,197 crore during the same period last year.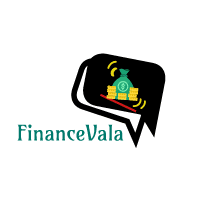 In terms of segments, income from iron ore totaled Rs 5,794 crore, while revenue from pellets, other minerals, and services totaled Rs 56.7 crore in the months of January through March.
Amitava Mukherjee, CMD (Additional Charge), commented on the business' performance, saying, "NMDC's strong core and technical affinity have enabled us to record constant volumes and profitability in the face of difficulties like high rainfall, sluggish demand, and price volatility.
NMDC is dedicated to fostering the increase in domestic steel production and consumption by assuring raw material security with the Government of India's boost to infrastructure.
For More Finance Updates Check Here