September 2023 Bank Holidays: Check Out This City-By-City List For The 16 Days That Banks Will Be Closed
September 2023 Bank Holidays: It's crucial to keep up with the Reserve Bank of India's holiday schedule as September is expected to feature a number of bank holidays. A total of 16 holidays are anticipated in banks across the public, commercial, and cooperative sectors due to a calendar of festivals and weekends. The list of bank holidays for the upcoming month is as follows:
Complete List of Bank Holidays in September 2023:
September 6, 2023: For Shri Krishna Janmashtami, banks in Bhubaneswar, Chennai, Hyderabad, and Patna will be closed.
September 7, 2023: In cities like Ahmedabad, Chandigarh, Dehradun, Gangtok, Telangana, Jaipur, Jammu, Kanpur, Lucknow, Raipur, Ranchi, Shillong, Shimla, and Srinagar, banks will close on Shri Krishna Janmashtami.
September 9, 2023: Everywhere in the nation has a bank holiday on the second Saturday.
September 17, 2023: A national holiday is observed on another Sunday.
September 18, 2023: Due to Vinayaka Chaturthi, banks in Telangana and Bengaluru will be closed.
September 19, 2023: Banks in Ahmedabad, Belapur, Bhubaneshwar, Mumbai, Nagpur, and Panaji will be closed on Ganesh Chaturthi.
September 20, 2023: Banks will be closed in Kochi and Bhubaneswar owing to Ganesh Chaturthi and Nuakhai.
September 22, 2023: Banks close on Sree Narayana Guru Samadhi Day in Kochi, Panaji, and Trivandrum.
September 23, 2023: The fourth Saturday will be observed as a national holiday.
September 25, 2023: Banks in Guwahati will be closed on Shrimant Sankardev's birth anniversary.
September 27, 2023: Banks will close in Jammu, Kochi, Srinagar, and Trivandrum as a result of Milad-e-Sharif.
September 28, 2023: Banks will be closed in a number of cities, including Ahmedabad, Bengaluru, Chennai, Kanpur, Lucknow, Mumbai, and New Delhi, in observance of Eid-e-Milad.
September 29, 2023: For Eid-e-Milad-un-Nabi, banks will be closed in Gangtok, Jammu, and Srinagar.
Sunday Bank Holidays September 2023: 03, 10, 17, 24 September, 2023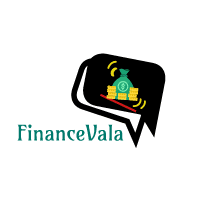 September has a lot of bank holidays, so it's crucial to be ready. Through online services like net banking, mobile banking, or UPI transfers, you may easily manage crucial transactions. To avoid inconvenience, keep up with current events and organize your financial activity accordingly.
If You Want you Can Also Read This: Upcoming Dividends 2023 Complete List