The Buyback Price At Siyaram Silk Mills Was Raised To Rs 720 Per Share: The buyback price has raised at textile manufacturer Siyaram Silk Mills. As a result, the firm has raised its repurchase price in response to the share price increase, becoming the third corporation to do so. Both L&T and BSE have previously raised their buyback prices; L&T's buyback will begin the following week.
What Details Has Siyaram Silk Disclosed?
The business stated in the information provided to the stock exchanges that the buyback price had been raised by the company's buyback committee from Rs 650 to Rs 720, reflecting an increase of 11% in the offer price. At this moment, the stock is trading at a level of 589. The new offer price is therefore 22% higher than Thursday's closing price.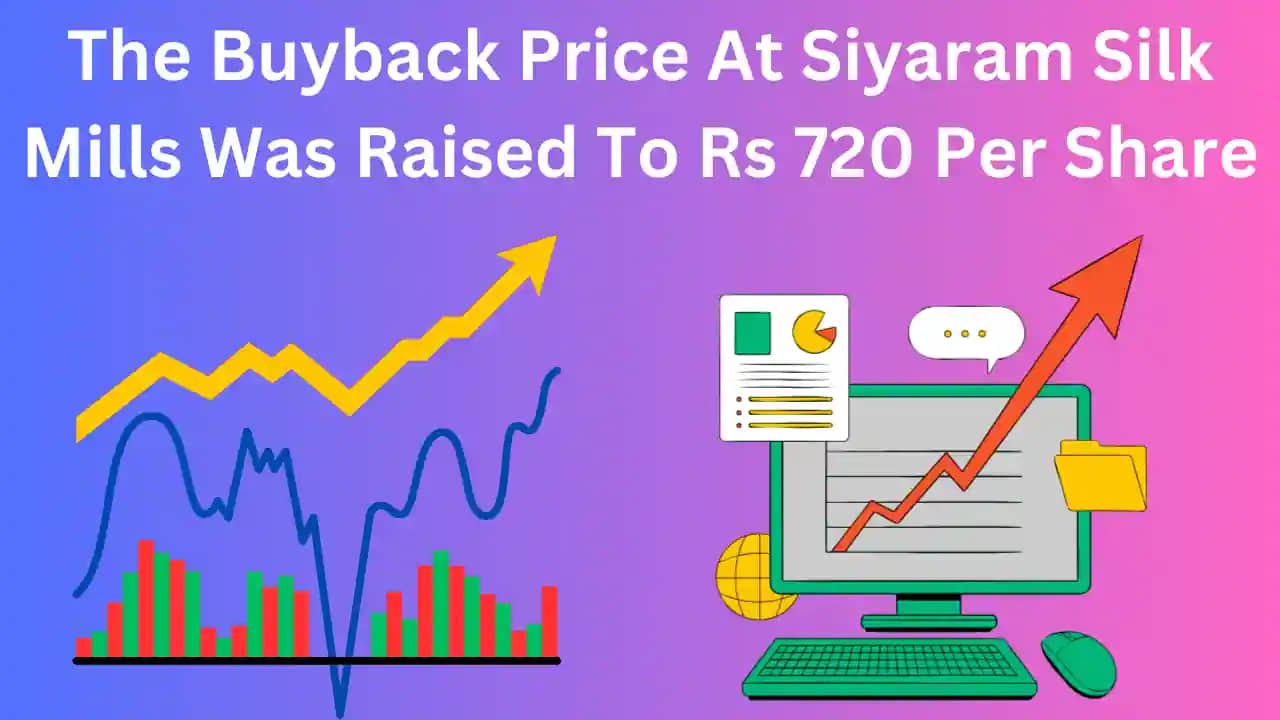 However, as a result of this, the corporation will only be buying 14.99 lakh shares in the buyback. Previously, the corporation had plans to purchase 16.61 lakh shares.
L&T Buyback Begins Next Week
The L&T buyback will begin trading the following week. Through this buyback, the corporation intends to repurchase shares worth Rs 10,000 crore. According to information provided by the business, the share repurchase will begin on Monday, September 18, 2023, and run through September 25.
People Also Love To Read This Article: On A Successful Order From SAIL-NBCC Shares Rose 6 Percent
L&T And BSE Raised The Buyback Offer Price As Well
Prior to this, L&T and BSE also raised the price of their offers. The offer from L&T has been increased from Rs 3000 to Rs 3200. The stock is over Rs 2900, meaning that the new buyback price is 9.6 percent higher than this level. BSE's offer price rose from Rs. 816 to Rs. 1080, in contrast. But much above that, the stock crossed the 1200 mark. At this time, BSE has not yet taken any more buyback-related actions.
People Also Love To Read This Article: Indo National Dividend 2023 : Checklist Before Investment