3 Stocks To Purchase On Ganesh Chaturthi That Have A 25 Percent Upside Potential
Top 3 Stocks To Purchase On Ganesh Chaturthi: The BSE Sensex and NSE Nifty 50 both reached record highs last week, and benchmark stock market indices have enjoyed a dream run over the past several sessions. In the previous trading session on Friday, the Sensex closed above 67,800 while the Nifty closed at around 20,200.
Despite the fact that both indices have fallen from their record highs from Monday, economists still have high hopes for the future of the markets.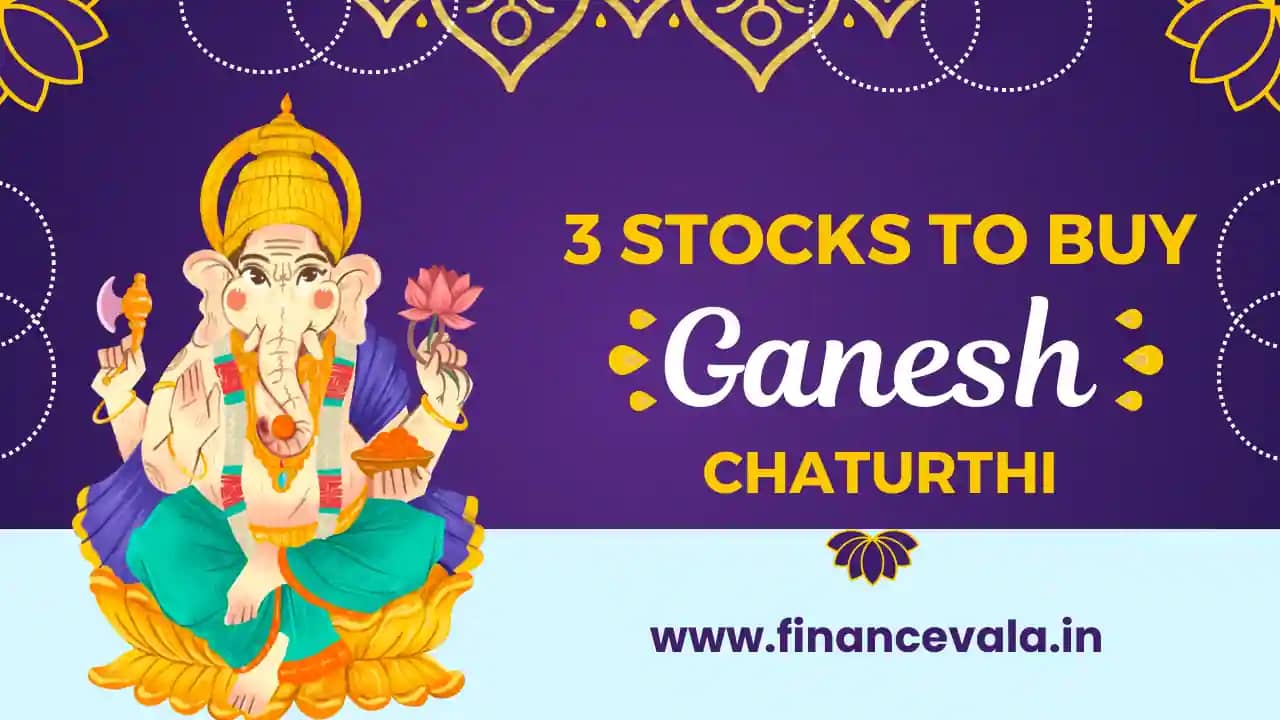 "Over the crucial levels of 19,000 and 64,000, the major indices Nifty 50 and BSE Sensex have demonstrated durability. When both recently plated a new historic peak, this persistence sparked new upside, according to Avdhut Bagkar of Stoxbox's Derivatives & Technical Research (Institutional) division.
Technically, the Nifty 50 and BSE Sensex are predicted to converge at 25,000 and 80,000, respectively, in 2024. The 200-simple moving average (SMA), followed by 18,450, serves as Nifty's immediate support area, according to him.
People Also Love To Read This: Techknowgreen Solutions IPO, Date, Price, GMP, Lot Size, Review
Bagkar added that the general trend is "extremely positive, with significant gains expected to emerge from Nifty mid and smallcap indices," and that the BSE Sensex holds a support range between 65,000 and 64,500 levels, followed by 62,280 – 200-SMA and for tomorrow's Ganesh Chaturthi, he has recommended three excellent equities with over 25% upside potential.
Upside: 30% for POLYCAB (Polycab India Ltd)
The stock was able to hold its ground near Rs 4,800, the breakout point of the bullish advance, in the recent dip after hitting a new all-time high at Rs 5,333. The stock was able to reverse around this corner, demonstrating strong support and an accumulating stance that maintains the upward trend.
A price stop loss is still in place at 3,450 and the stock is moving in the direction of Rs 6,300 and Rs 7,500. We advise building up funds around Rs. 5,100 and moving toward 4,600 when they fall.
Upside: 35% for Linde India (Linde India Ltd)
Despite the index's over 70% increase so far this year, momentum is still anticipated to persist in the months to come. The stock has once more moved into positive zone following the "Ascending Triangle" breakthrough in July of this year. The stock then overcame its immediate barrier of Rs 5,200, sparking significant new rises.
The technical arrangement on the weekly and monthly charts indicates that the overall trend is moving toward the Rs 8,000-mark. The support drops from a level of Rs 4,800 to Rs 4,700. We suggest adopting a bullish approach to the stock.
Upside: 25% for Finolex Industries (FINPIPE)
The 200-SMA's support, which is currently positioned at the Rs 145-mark, is amply supported by the overall outlook. Early August's breakout from the consolidation zone between Rs 200 and Rs 155 has resulted in a bullish view for the months to come.
On the daily chart, the positive crossover of the 100-SMA and 50-SMA further disproves any significant downturn. With a target price of around Rs. 285, we advise buying at the CMP of 228, respectively.
People Also Love To Read This: Latest Stock Market Updates Today
Disclaimer :- The views, opinions, suggestions, and recommendations made by the experts and brokers in this article are their own and may not represent those of the India Today Group. Before making any actual investments or trading decisions, it is advisable to speak with a licensed broker or financial advisor.