A Scam 2003 Story: What Is It? Learn Everything About Abdul Karim Telgi
A Scam 2003 Story: One of the largest stamp scandals in India, according to reports, Abdul Karim Telgi was an Indian counterfeiter who was involved in a significant scandal involving counterfeit stamp paper.
He was born in 1961 and rose to fame for running an elaborate counterfeit stamp paper ring in numerous Indian states. The creation and distribution of counterfeit stamp sheets, which are essential for business and legal activities, were part of Telgi's scam.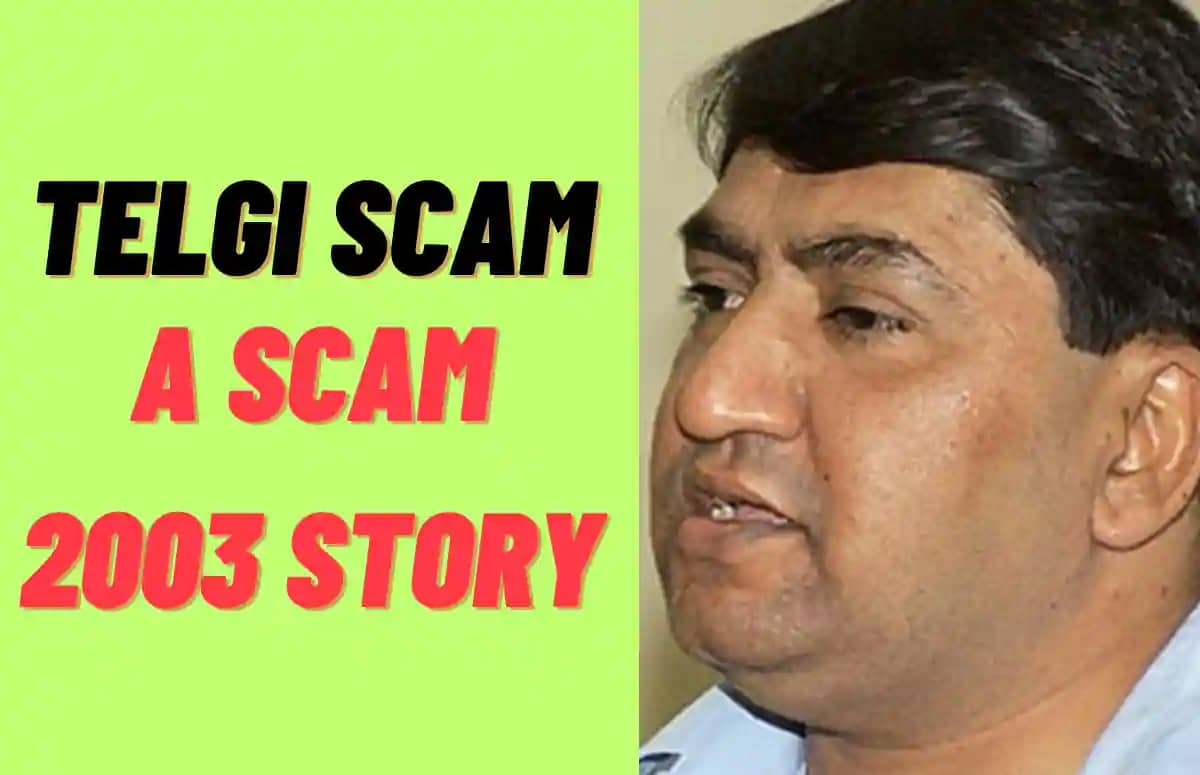 The Indian government suffered huge financial losses as a result of his counterfeit stamp paper business, which prompted several legal and investigative proceedings. Telgi was detained in 2001 and was charged with a number of crimes including counterfeiting and forgery. Due to his participation in the fraud, he received a prison sentence.
Based On Abdul Karim Telgi, Web Series
A new web series titled "Scam 2003" that is based on the true account of Abdul Karim Telgi, the brains behind the largest stamp paper scam in India, will be released on the OTT platform SonyLiv.
The story is based on the book "Telgi Scam: Reporter's Ki Diary," written by journalist Sanjay Singh, which is credited with first revealing the fraud. Another web series based on Adul Karim Telgi was released in 2020 and is called "Paper."
Amount Of The Abdul Karim Telgi Scam
The approximate value of Abdul Karim Telgi's fraud was 300 billion (US$3.8 billion). He had 300 assistants who helped him sell bogus stamps to prestigious businesses like banks, insurance companies, and stock brokerages. Even some government employees and police officers were associated with Telgi.
People Also Love To Read This: Is Day Trading Gambling? Complete Finance Guide 2023
Wife Of Abdul Karim Telgi
Sana Telgi was the name of the daughter that Abdul Karim Telgi and Shahida Telgi had together. They have both largely avoided the spotlight, but in 2017, Shahida Telgi asked the court to respect her husband's plea to have all nine of his assets seized.
Connections Of Abdul Karim Telgi To Politicians
The stamp paper scandal involves a number of politicians and government workers. Telgi admitted to reportedly even bribing Sharad Pawar, the previous Agriculture Minister.
He also mentioned Roshan Baig, a former minister from Karnataka, and Chhagan Bhujbal, a former deputy chief minister of Maharashtra. He admitted to paying prominent Karnataka and Maharashtra politicians and police personnel a total of 20 billion Indian rupees.
People Also Love To Read This: Traveling For Experiences Takes The Place Of Traditional Travel Goals
Net Worth Of Abdul Karim Telgi
Abdul Karim Telgi's net worth was a staggering INR 17,000 crore in 2003. He reportedly has 36 properties worth more than INR 100 crore spread out across the nation.