Warren Buffett Said That, Apple Is The Best Business In The Berkshire Portfolio At Berkshire shareholder meeting
Buffett Claims Apple Is The Best Company In The Berkshire Portfolio : Following the release of his company Berkshire Hathaway's $35.5 billion quarterly earnings, Warren Buffett spoke to investors on Sunday. The Berkshire shareholder meeting consistently draws large crowds of admirers of Buffett and Charlie Munger, his longstanding business partner.
Buffett, the sixth-richest person in the world, has been in charge of Berkshire since 1965. Berkshire owns dozens of companies, including the BNSF railroad, Geico car insurance, and household names like Dairy Queen and Fruit of the Loom. In addition, Berkshire controls $328 billion worth of stock, or over 50% of Apple Inc.
The Following Are Significant Points For Best Company In The Berkshire Portfolio From Warren Buffett's Speech
Buffett condemned how the recent turmoil in the US banking industry was handled in his address. The debt ceiling standoff, according to him, might cause "turmoil" in the financial system.
The billionaire criticised lawmakers, regulators, and the media for their "very poor" messaging on the recent failures of Silicon Valley Bank, Signature Bank, and First Republic Bank, claiming it unduly alarmed depositors.
Buffett claimed that Berkshire is wary of banks and that it has sold some bank stocks during the previous six months.
Buffett defended Berkshire's $151 billion investment in Apple by stating that consumers are less likely to get rid of their $1,500 iPhones than, for instance, their $ 35,000 used vehicles.
Apple is unique from the other companies we own, according to Buffett. "It just so happens to be a better business." Buffett stated that Berkshire may buy more Apple stock, which it now owns for 5.6% of the company.
In 2021, Buffett designated Greg Abel as his successor apparent. The Oracle of Omaha emphasised that he was "100% comfortable" with the choice and even suggested a transition that would mostly be business as usual, whenever that might be.
Buffett refuted rumours that he wanted to fully control Occidental Petroleum after months of buying up the energy producer's shares by stating that he would not make an offer for that control.
Regarding Berkshire's investment policy, Buffett stated that given the tension between the US and China, he is more at ease with Berkshire Hathaway Inc. committing resources in Japan than Taiwan.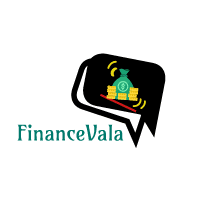 If you want daily updates related to finance, and share market than you can check this website www.financevala.in, also here you get latest business stories and loan related topics. So please check it once for best information.