Adani Group, Green Energy, Funding, Renewable Energy, Gautam Adani, The Adani Group Plans To Raise Roughly $800 Million For Fresh Green Energy Projects
The Adani Group Plans To Raise Roughly 800 Million Dollar For Fresh Green Energy Projects
The Adani Group plans to raise roughly 800 million Dollar for fresh green energy projects : According to a story in Bloomberg News that cited persons familiar with the situation, the billionaire Gautam Adani-led Adani Group intends to raise approximately $800 million for fresh green energy projects.
The amount of the fundraiser may range from $700 million to $800 million. According to the article, the plan and magnitude were kept a secret.
According to a Bloomberg article, the Adani Group is in talks with a number of major banks, including Sumitomo Mitsui Banking Corp., DBS Bank Ltd., Mitsubishi UFJ Financial Group, and Standard Chartered Plc.
Three months after short-seller Hindenburg Research released a damning report accusing the group of pulling the biggest con in corporate history and levelling accusations of stock price manipulation and improper use of tax havens, the proposed fundraising may be the ports-to-power multinational corporation's largest borrowing.
Despite the group's denial of the accusations and 413-page response, it lost more than $114 billion in market value in just three months.
In a very volatile market on Tuesday, shares of Adani Green Energy reached the top 5% range. Shares of Adani Green Energy have dropped 52 per cent since the start of this year and by 67.05 per cent over the past year.
A 52-week high of Rs 2,998 was reached by the large-cap stock on April 29, 2022, while a 52-week low of Rs 439.95 was reached on February 28, 2023.Shares of Adani Green Energy were trading at Rs 913.25 on Thursday.
The Indian renewables industry, on the other hand, has been attracting foreign capital and was among the top five sectors in the nation for foreign investment during the previous fiscal year. From April to September 2022, it received 5% of all inflows, compared to 3.3% during the same period in the previous year.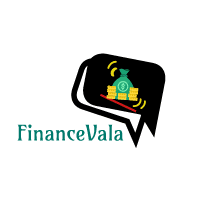 For Daily Finance, Stock Market, Loan, And Business Related Updates You Can Check www.financevala.in.