Cement Companies Competing To Boost Output While Maintaining The Lowest Producer Price
Cement Companies Competing To Boost Output While Maintaining The Lowest Producer Price: The top cement producers in India are preparing to expand their capacity by more than 200 million tons over the next few years with the goal of becoming the industry leader in terms of cost. These include maximizing capital costs and energy efficiency as well as supply chains and raw material optimization.
Planned initiatives to improve cost efficiency in areas including supply chain management, energy consumption, and personnel spending have been disclosed by companies such as Adani Cement, Shree Cement, Dalmia Cement, and JSW Cement. In light of prospective competition for market share, the action is partially a proactive cost-controlling tactic.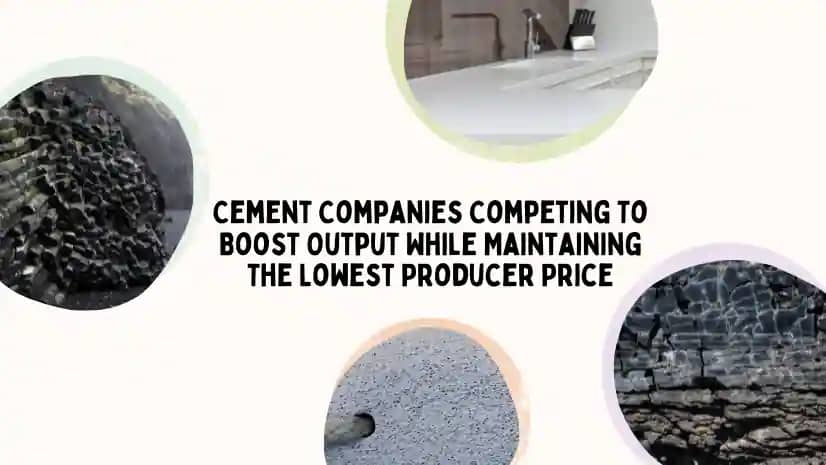 For instance, Dalmia Cement wants to increase its annual production from 43.7 million tonnes to 110–130 million tonnes by 2031. Dalmia reaffirmed last week in a presentation that it is the least expensive cement manufacturer in India and that it could expand production for just $40 per tonne.
Adani Cement and Shree Cement have comparable goals. In a previous conversation, a senior official from Adani Cement stated that the business expects to save an additional Rs 40 to 50 per tonne in costs as it increases its capacity to 140 million tonnes.
Shree Cement noted in its annual report for the 23rd fiscal year that airlifting supplies had occasionally shortened project durations and cut expenses. In addition, Ambuja Cement and ACC have optimized warehouse space after the change in promoter shareholding in September 2022, leading to "very good savings," according the senior official previously cited.
Additionally, businesses are establishing long-term contracts with suppliers of raw materials. Annual tie-ups for coal and petcoke, according to JSW Cement CEO Nilesh Narwekar, help to drive competitive pricing.
People Also Love To Read This : Infosys Dividend 2023 Complete Details [Record & Ex-Date]
According to CARE Edge associate director Ravleen Sethi, cement businesses can achieve their sustainability and profitability goals by implementing cost-effective strategies. "Prices have increased, but it's unclear if these increases will last. Costs are now unstable. As a result, players are concentrating more on optimization and cost cutting," she stated.
Furthermore, the industry is moving more and more toward sustainable substitutes that cut prices and emissions of carbon dioxide, such as waste heat recovery systems (WHRS) and alternative fuels.
People Also Love To Read This : Focus Is On Jio Financial Services Shares Following A Rise In Q2 Profits