Focus Is On Jio Financial Services Shares Following A Rise In Q2 Profits
Focus Is On Jio Financial Services Shares Following A Rise In Q2 Profits: According to Jio Financial Services, by modernizing and reinventing financial services with a digital-first strategy, it will boost their penetration. During its presentation, it offered personal loans with an end-to-end digital journey launched in Mumbai's MyJio app for salaried and self-employed people.
Tuesday morning's focus will be on shares of Jio Financial Services Ltd. following the announcement of new business initiatives and a tripling of consolidated profit after tax for the September quarter by the Reliance Industries Ltd. unit that underwent defusion.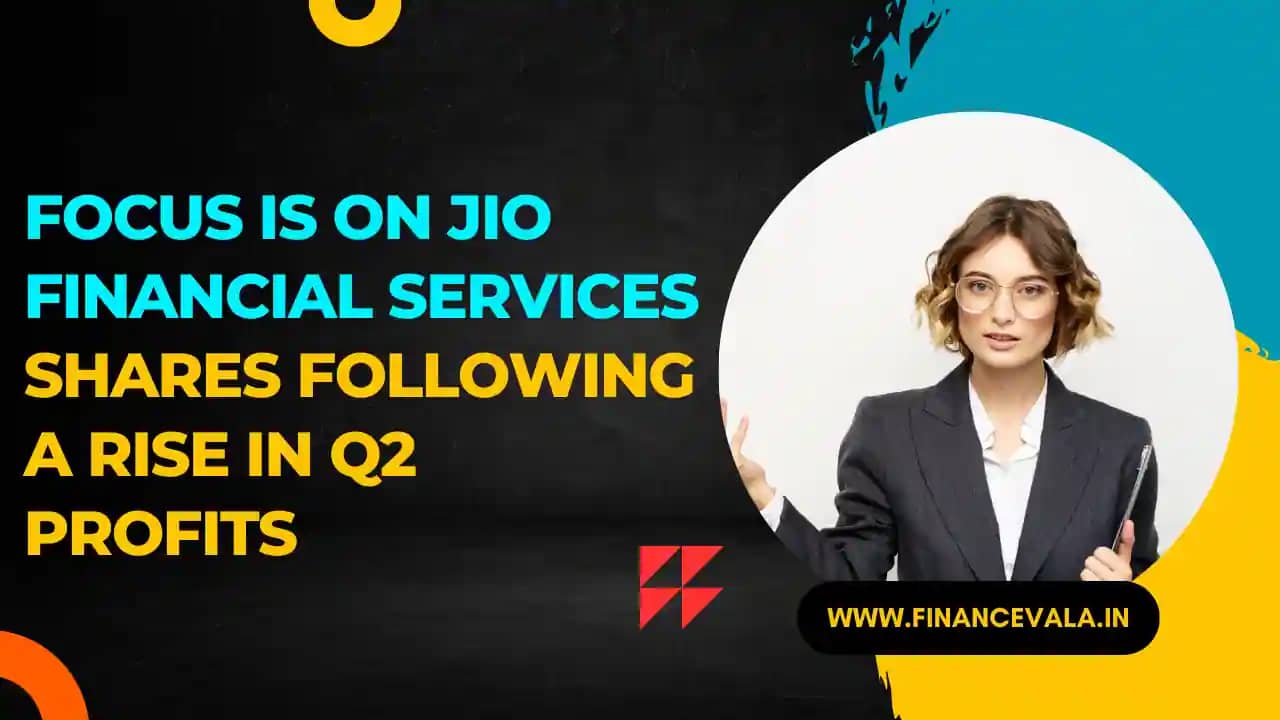 According to Jio Financial, its earnings for the same quarter of previous year increased by 101% sequentially to Rs 668 crore from Rs 371 crore. With the help of dividend income, total income increased 46.82 percent to Rs 608 crore from Rs 414 crore in the same quarter previous year, despite a 7.86 percent decline in interest income to Rs 186 crore. Pre-provisioning operating profit increased from Rs 360 crore QoQ to Rs 537 crore, a 48.93% increase.
People Also Love To Read This : Anand Rathi Wealth Dividend 2023 [Date Released]
According to a flash note from Centrum Broking, Jio Financial Services (JFS) has a head start on growth thanks to its strong brand equity, seasoned board and management team, solid capital basis, and group company access to a sizable customer base and internal outlets. It determines that the company is valued Rs 20,857 crore. The brokerage subtracted the value of preference share and equity assets in affiliated entities to arrive at adjusted networth.
According to Centrum Broking, our computation indicates that JFSL is trading at 3.1 times P/BV at a 20% discount to the holding in RIL.
Jio Financial promised to modernize and enhance its financial services using a digital-first strategy in order to increase their penetration. Jio Financial stated during its presentation that it was providing personal loans to self-employed and salaried people "with end-to-end electronic journey introduced in MyJio app in Mumbai."
People Also Love To Read This : WomenCart IPO GMP Today [GMP Trend]
JFS announced that it has opened 300 locations to offer consumer durables loans throughout India. According to JFS in the presentation, some of the products in the works include business and merchant loans for independent contractors, sole proprietors, and small business organizations, as well as house and auto loans and loans secured by shares.
According to Jio Financial, it has partnered with twenty-four insurance companies, including fifteen general insurance companies, four health insurers, and five life insurers. According to Jio Financial, it provides a broad range of products, including embedded insurance, corporate solutions, employer-employee benefits, life, general, and health insurance, as well as auto insurance.
People Also Love To Read This : The Beginner's Guide to Intraday Trading 2023: Minimum Amount, Risks, Strategies
As of September 30, Jio Financial Services reported that its consolidated total assets were Rs 1,19,598 crore. It reported that as of the end of the September quarter, its consolidated net value was Rs 1,15,631 crore, up from Rs 1,14,120 crore as of March 31.