Gold Closes To 5-Month Lows As Jackson Hole Meeting Gains Focus
Gold Closes To 5-Month Lows As Jackson Hole Meeting Gains Focus: After falling in the previous five sessions, gold prices increased on Monday as investors prepared for this week's gathering of central bankers in Jackson Hole, Wyoming, to hear their predictions for the economy and interest rates.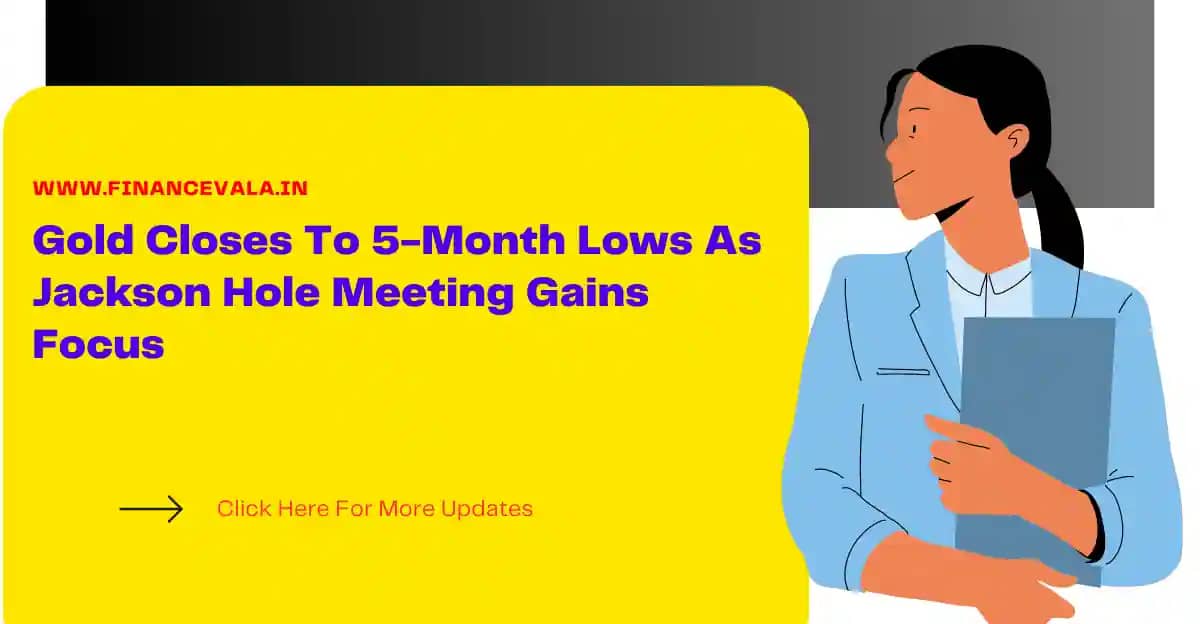 By 0124 GMT, spot gold was unchanged at $1,888.36 an ounce, while U.S. gold futures rose 0.1% to $1,917.70.
Last week, prices fell to $1,883.70, their lowest level since mid-March, as positive economic data increased expectations for longer-term increases in U.S. interest rates and decreased demand for gold, which doesn't pay any interest.
As central bankers from all over the world gather in Jackson Hole for their annual conference, investors will be paying close attention to Jerome Powell, the chairman of the U.S. Federal Reserve, as he speaks on Friday.
According to a large majority of economists surveyed by Reuters, the Fed is likely done rising interest rates, and a small majority now anticipates the central bank will wait to lower rates until at least the end of March.
The Fed's support for further interest rate rises, which has already been waning due to weaker inflation, may be lessened by rising Treasury bond yields and home mortgage rates.
People Also Like To Read This: How to Trade in MCX: A Beginner's Guide to Commodity Trading
In the meantime, China reduced its benchmark lending rate for one year on Monday, as predicted, as officials step up their efforts to boost credit demand, but the five-year rate was left constant, surprising the markets.
The largest gold-backed exchange-traded fund in the world, SPDR Gold Trust, reported that its holdings increased 0.3% to 890.10 tonnes on Friday from 887.50 tonnes on Thursday.
Last week, premiums on physical gold in China increased to their highest level since December 2016, while lower domestic prices in India attracted some new purchasers.
Spot platinum remained around $909.57 while spot silver held steady at $22.71 per ounce in other metals. Palladium price was $1,257.43, up 0.1%.