Gujrat Gas Dividend: Gujarat Gas, a market leader in India's natural gas distribution industry, has a substantial regional presence. The business serves industrial, commercial, and residential customers and has a vast pipeline network.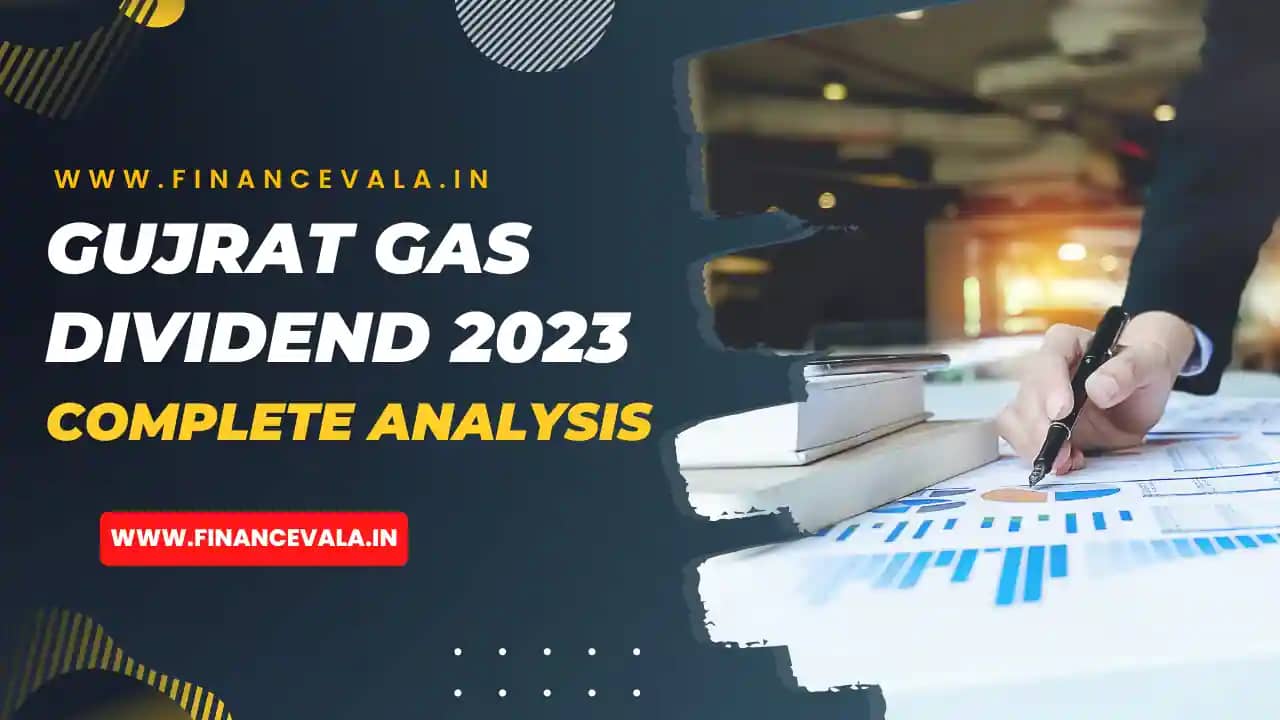 Gujarat Gas dedication to sustainability is demonstrated by the clean and environmentally friendly energy options it provides, which helps to lower carbon emissions. The business's focus on cutting-edge technology, effective operations, and customer-focused services highlights its position as an industry leader.
Gujarat Gas is well-positioned for continued growth and diversification as the country's need for greener energy sources increases. The company remains committed to providing dependable and affordable natural gas solutions while supporting India's energy transition by leveraging its knowledge and strategic alliances.
People Also Love To Read This: Upcoming Dividends 2023 Complete List
Gujrat Gas Dividend 2023
| | |
| --- | --- |
| Company | Gujrat Gas Limited |
| Sector | Utilities |
| Announced Date | 10 May, 2023 |
| Ex-Date | 11 September, 2023 |
| Record Date | 11 September, 2023 |
| Dividend Type | Final |
| Dividend Percentage | 332.50 % |
| Dividend Amount | 6.65 |
| More Upcoming Dividends | Check Here |
Gujrat Gas Past Dividend History
| | |
| --- | --- |
| 19 August, 2022 | 2 |
| 08 September, 2021 | 2 |
| 09 September, 2020 | 1.25 |
| 12 September, 2019 | 1 |
| 18 September, 2018 | 4 |
| 20 September, 2017 | 3 |
Gujrat Gas Company Fundamental
| | |
| --- | --- |
| Market Capitalization | 31,211.6 Cr |
| PB Ratio | 4.4 |
| PE Ratio | 22.9 |
| Face Value | 2.00 |
Gujarat Gas shares' investment potential is evaluated by taking into account a number of variables, including its financial performance, market dynamics, and changes in the energy industry. Gujarat Gas is a significant participant in the distribution of natural gas in India and has shown growth and sustainability.
On rigorous research, including the company's competitive position, growth strategies, and economic conditions, however, intelligent investment selections should be founded. Government regulations, global energy consumption, and technical developments can all have an impact on the energy sector.
People Also Love To Read This: Mutual Fund Kya Hota Hai | Mutual Fund कैसे काम करता है?
Investors are urged to seek the advice of financial professionals, diversify their holdings, and match their investing strategies to their risk appetite and financial objectives. Even though Gujarat Gas is well-known, prospective investors should consider all available data before making a choice.
What is the future of Gujrat Gas stock?
Gujarat Gas appears to have a bright future as it benefits from India's growing interest in cleaner energy sources. The company is well-positioned to profit from the rising demand for environmentally friendly fuel options in the country thanks to its extensive natural gas distribution network and dedication to sustainability.
Strategic alliances with other companies, effective operations, and a focus on the client may help Gujarat Gas maintain growth and profitability. However, a number of factors, including as movements in the energy market, changes in regulations, and prevailing economic conditions, have an impact on stock performance.
Investors thinking about purchasing Gujarat Gas stock should do their homework, study financial indicators, and keep up with market changes. Making informed decisions about the future potential of Gujarat Gas stock in India's shifting energy sector requires consulting financial professionals and matching investment options with personal goals and risk tolerance.
People Also Love To Read This: September 2023 Bank Holidays: Check Out This City-By-City List For The 16 Days That Banks Will Be Closed