HOOPP-A Canadian Pension Fund Is Opening An Office In London
HOOPP-A Canadian Pension Fund Is Opening An Office In London.: One of Canada's biggest pension funds, the Healthcare of Ontario Pension Plan (HOOPP), announced on Friday that as part of its global development, it would establish a presence in London.
"We see the benefit in London as an administrative center to effectively assist with and handle HOOPP's growing assets," the fund's spokeswoman said in an interview. In due order, further information would be made available, the source promised.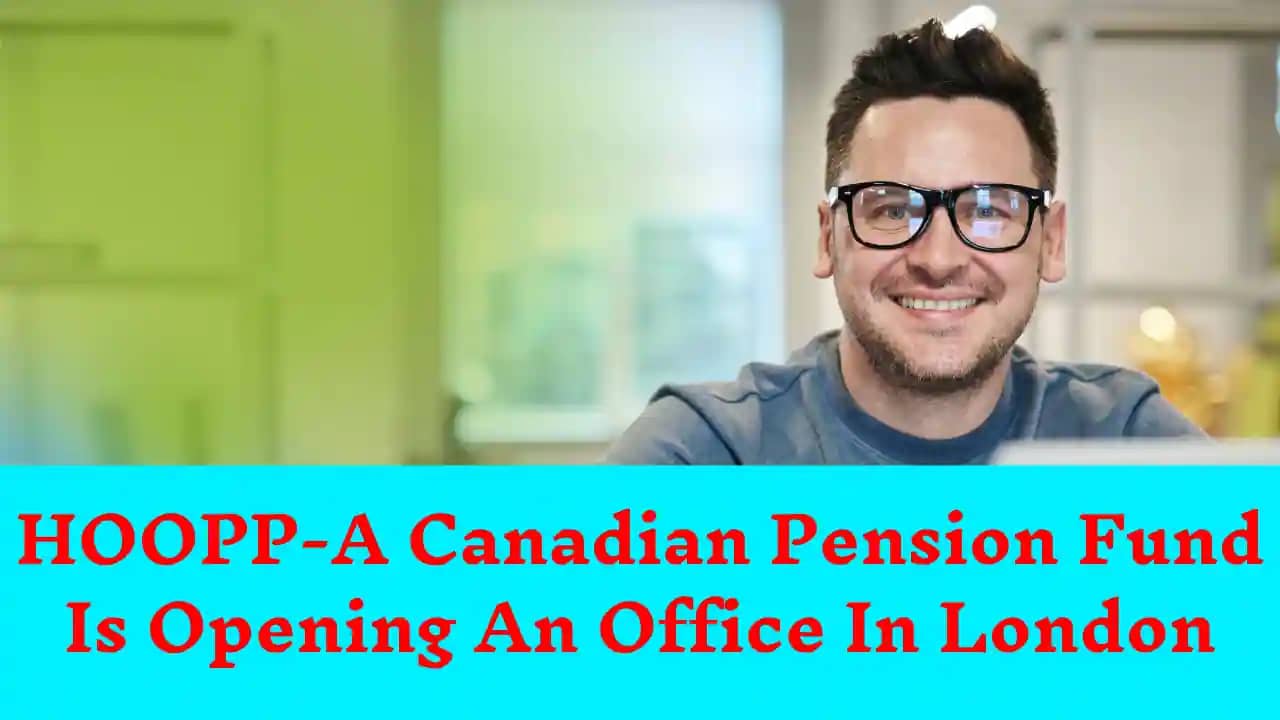 The top two largest pension plans in Australia and Canada both recently made investments in the UK.
The largest pension fund in Australia is expanding its personnel in London, and the second-largest pension fund in the nation announced it would establish a new office there.
In order to seek more investments in the UK and around Europe, the C$233 billion British Columbia Investment Management Corporation (BCI) stated in February that the company's infrastructure and environmentally friendly assets division was creating an office in London.
People Also Love To Read This: Sai Skills Kalamandir IPO Details, Review, Prices, Fundamentals
According to a source with knowledge of the situation who spoke to Reuters, the C$104 billion ($76.98 billion) pension fund has informed local officials about the plans, including the City of London Corporation, which manages the British capital's historic financial sector.
"A large number of people are searching at UK assets at the moment," said Tom Thackeray, a partner at the executive search company Heidrick & Struggles which deals with private capital funds. He claimed that a lack of high-quality assets available was a factor in the desire.
In order to attract talent and obtain greater access to local investments, employment recruiters in London are noticing an increasing trend of foreign pension funds opening offices in the United Kingdom.
"Those having a global viewpoint usually see the strong future in the UK," said Ghada Sousou, CEO of the staffing agency Sousou Partners. This is attributable to the country's geographic location, cosmopolitan way of life, elite education, and comparatively little political and economic risk.
Many Like This: IFL Enterprise New Share : From 40 Paise To Rs 14.40, Multibagger Share Increased
Although HOOPP does not divide its holdings by geographic area, its real estate allocations have increased outside of Canada, increasing 11.4% in 2022 to account for nearly half of its portfolio, per the fund's annual reports.