How Buyers Have Transformed From Renters To Owners Of Residential Spaces
How Buyers Have Transformed From Renters To Owners Of Residential Spaces: Mumbai's steady development and enormous growth never cease to astound people. In order to include the suburbs, the initial 16 km length (Colaba to Mahim, Colaba to Maheshwari Udyan) was enlarged by around two and a half times to a 40 km length (Colaba to Dahisar and Mulund). It would now typically be 120 km long as the Mumbai Metropolitan Region (MMR), a threefold increase from the initial size of the suburbs (Colaba to Palghar, Colaba to Raigad) to include the expanded suburbs or exurbs as well.
Due to the city's economic prospects, there has been significant residential and commercial development. However, the MMR's suburbs and exurbs have also experienced a rapid urbanization and real estate development. The opportunity to further modify the existing, well-established suburbs through fresh construction, redevelopment, and mixed-use developments has been an intriguing trend.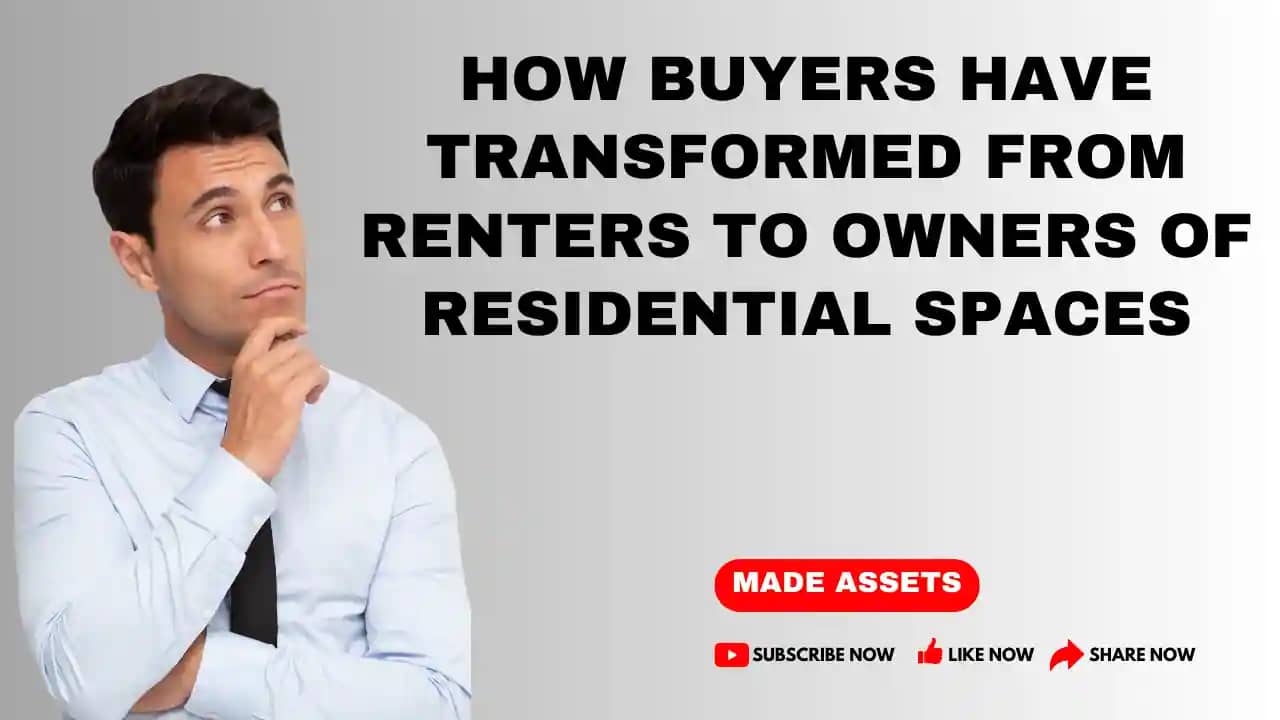 Vile Parle is a prime example, since online searches for its past turn up some fascinating details. The east and west sections, which are known for soft drinks, chocolates, and biscuits and are divided by a railway line, have undergone contrasting levels of growth. The wealthy lived in Vile Parle West, which was famed for its opulent bungalows, while the middle class lived in the east, which was noted for its wadis and chawls.
Vile Parle poses a special problem because there are constraints on expansion beyond a kilometer's radius on either side of the railway station. Most of the neighboring suburbs are rather substantial. The beach and airport on the east and west sides, however, limit the potential for growth.
There has been a progressive change in the development of real estate and infrastructure over the years, whereas in the past the airport runway funnel zone had an impact on development patterns in Kurla, Santacruz, Ghatkopar, and Vile Parle, impacting the height of the structures.
Older buildings in Vile Parle have undergone rehabilitation initiatives where newer, more streamlined buildings have taken their place. The quantity and quality of houses in the area have improved as a result.
People Also Love To Read This: Importance Of Cibil Score In 2023
With the construction of numerous residential developments, including apartments, condominiums, and standalone homes, which attract a varied range of homebuyers, from young professionals to families, several slum redevelopment projects have also contributed to the changing topography of the area. A large range of commercial properties are also available in Vile Parle. To satisfy the population's expanding needs, infrastructural development, including roads and utilities, is also progressing.
Existing inhabitants are hesitant to relocate despite the improvement in housing options, and for good reason. Instead, they want to raise their level of living by relocating to a larger, better, and newer complex.
For instance, Chandresh Mehta, a lifelong resident of Vile Parle, once rented an apartment under a form of the 'paghdi' system that did not require a rent contract between a landlord and a renter. He just relocated to a larger apartment, eventually becoming the owner of that building. While I may have moved just a half-kilometer away from my previous house, the sense of moving into a home that you can honestly claim you own is so different, he adds, commenting on the upward transfer.
People Also Love To Read This: Bitcoin Has Not Yet Convinced Investors 2023