How Nvidia Become A Well-known Brand
How Nvidia Become A Well-known Brand: A firm traditionally attempts to build a well-known and admired brand, and if it succeeds, that raises the value of the company. But occasionally, this process is reversed, and a business manages to gain recognition and admiration due to its exceptional market value.
That would appear to be Nvidia's narrative in 2023. A business that few people had heard of a year ago is now one of just six in the world with a value of over $1 trillion. It is, according to a recent article in The New York Times, "the most visible winner of the artificial intelligence boom."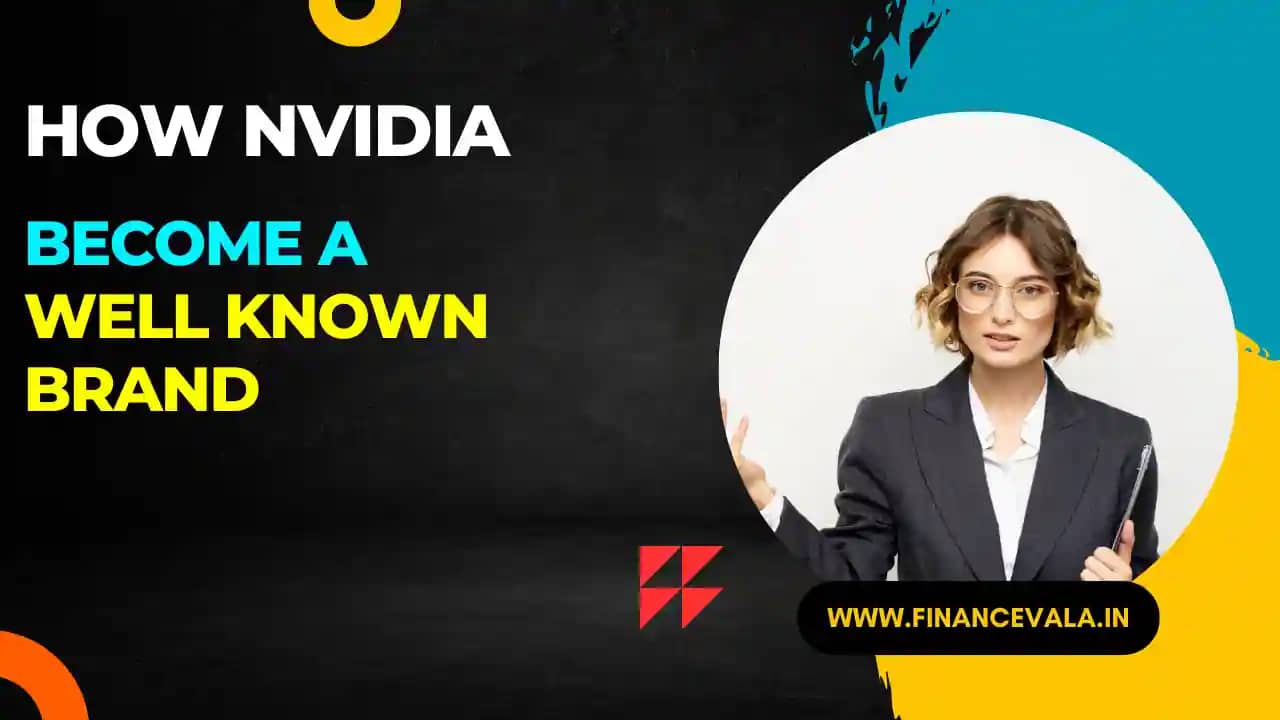 In the short history of generative AI, a new household name has occasionally appeared out of nowhere. Early this year, ChatGPT's creator OpenAI made its API available to outside developers, and soon a variety of well-known and up-and-coming businesses announced they were collaborating with or integrating ChatGPT, turning it into a sort of "Intel Inside" of AI.
However, "Intel Inside" was actually a well-planned marketing campaign that included customer familiarity as one of its goals, and ChatGPT is open to the general public. Even more amazing has been Nvidia's evolution from a little tech startup to the name-check leader of the machine learning era.
Naturally, there was no lack of general AI-related enthusiasm when Nvidia released its first-quarter financial results back in May. But despite a volatile market at the time, those figures and its estimates exceeded Wall Street's expectations by such a wide margin that NVDA had one of the largest one-day gains in market history.
The corporation increased its projected sales for the second quarter from $7 billion to $11 billion, which is a notable increase. Nvidia said at the time that more than 40,000 businesses utilize its chips, or graphics processing units, or GPUs, to power a variety of machine learning and artificial intelligence (AI) programs, services, and products.
People Also Love To Read This Article: Canada Finance Minister Supports The Central Bank Independence Following A Rate Statement
More recently, when the business revealed its actual second-quarter earnings, they were even better: $13.5 billion in revenue, with third-quarter earnings expected to surpass $16 billion. Its share price increased once more. This year, the value of Nvidia tripled, making it the best-performing stock in the S&P 500 and frequently one of the most active in terms of trading volume.
This astounding share performance has enabled Nvidia join the exclusive group of brands that have gained widespread recognition and a stellar reputation as a sort of stand-in for a whole socio-tech trend, without actually marketing anything to the general public. Although not unusual, that is unusual. Cisco is one instance of a previous technological revolution.
When CSCO overtook consumer-facing goliaths like Dell and Microsoft to become the most valuable business in the world in the late 1990s, the manufacturer of enterprise networking hardware was considered as a crucial component of the internet's infrastructure. Although few in the general public could understand what Cisco actually accomplished, most people had heard of it and had positive opinions about it. John Chambers, the company's CEO, was revered by the business press.
People Also Love To Read This Article: GOCL Upcoming Dividend 2023 : Complete Details With Fundamentals
The Santa Clara-based Nvidia, which was founded in the early 1990s, was among the first to recognize the promise of generative AI. It has developed what the Times dubbed "a nearly impregnable lead" in creating processors specifically designed to tackle machine learning tasks, especially in the last ten years.
Notably, the business appears to have been particularly skilled at creating and supporting a de facto community of AI developers, growing to become, along the way, the chip brand on which these developers and other customers learnt to rely. Since its creator, Jensen Huang, has long preached about the importance of AI, Nvidia has more credibility with its clientele. Therefore, despite the fact that its competition has risen (everyone from Google to Intel has entered the market to produce GPU chips), Nvidia still has an estimated 70% of the industry.
Nvidia's strategy does, however, involve funding and collaborating with some machine learning companies, which would put it at conflict with its own clients. Additionally, the competition it faces is strong and will only get stronger. In general, there is no assurance that the AI boom won't overheat and stall, bringing Nvidia down a peg in the process. There is already pessimism over the rate of development, startup difficulties, and worry that NVDA's increase is the result of a meme-stock-like frenzy.
At the peak of the dot-com boom, when Cisco ranked as the most valuable business in the world, some people believed it would be the first to reach a $1 trillion valuation. That did not occur. (Cisco's valuation peaked in 2000 at roughly $546 billion; it is currently valued about $232 billion.) However, the corporation is still operating profitably, and the internet, which CSCO served as a sort of stand-in for, is undoubtedly bigger than ever. But Nvidia might discover that maintaining a position as the popular stand-in for an entire technological revolution is considerably harder.
People Also Love To Read This Article: How To Become Quantitative Trader: Skills Required For Quant Trader In 2023