In Leh The Country First Hydrogen Fuel Cell Bus Service Will Begin Operating
In Leh The Country First Hydrogen Fuel Cell Bus Service Will Begin Operating: With the first-ever commercial test of the cutting-edge technology on public roads in the high-altitude, chilly desert of the union region of Ladakh, India's first hydrogen fuel cell bus service will launch in Leh.
The largest power generator in India, NTPC, is carrying out the project and has given the Leh government five hydrogen fuel cell buses for intra-city transportation.
The government-run corporation has also constructed a refueling station and a 1.7 megawatt captive solar facility for making green hydrogen to power the buses. For the infrastructure, the Leh government has leased 7.5 acres of city property.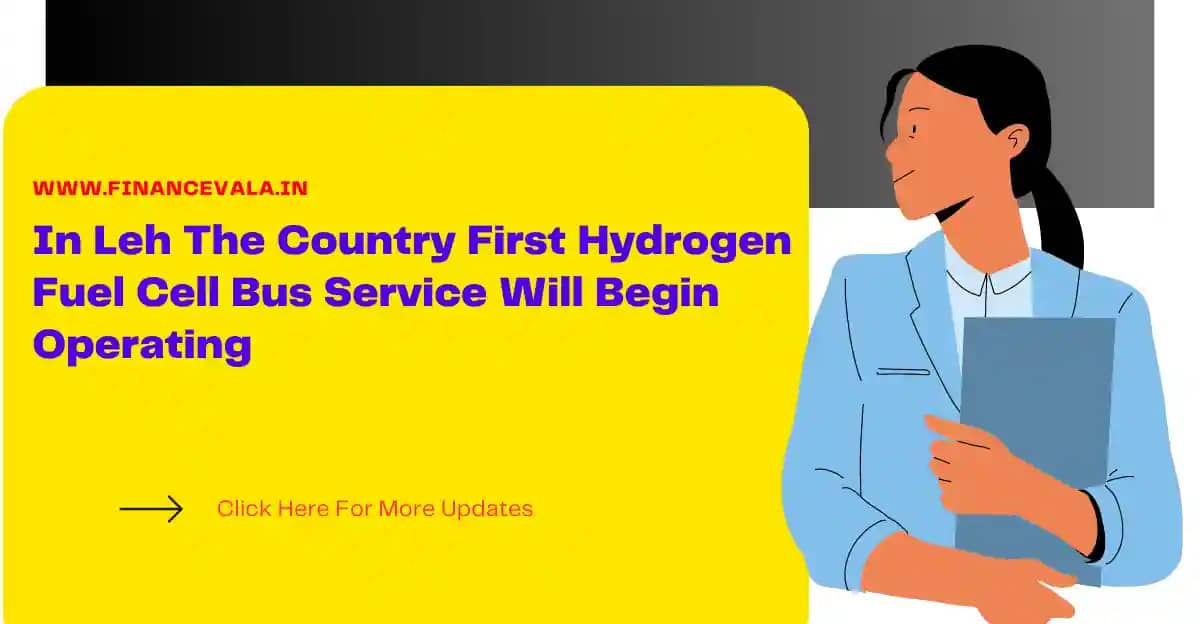 A global expression of interest that was launched in April 2020 calls for Ashok Leyland to provide the buses at a cost of Rs 2.5 crore apiece. The cost of traveling on the hydrogen fuel cell buses will be equivalent to that of the currently in use 9-meter diesel buses. If there is a loss, NTPC would fill the gap, a corporate executive informed TOI.
The plan to start the service on Independence Day was hampered by floods and landslides, so the first bus only arrived in Leh on Thursday and is still hidden. Company executives stated that it is anticipated to become live soon.
Prime Minister Narendra Modi announced his goal of creating a carbon-neutral Ladakh in his 2020 I-Day speech. In a little under two years, the project will be finished.
People Also Love To Read: Jio Financial Services Ltd Listing On 21 August, 2023 : GMP, And Complete Details
Ladakh, which is tucked away in the Himalayan peaks, is rising to new heights. Ladakh has various areas of expertise. Not only must we protect them, but we must also take care of them. The prime minister had stated that Ladakh, Leh, and Kargil may carve out their own niche as a "carbon neutral" unit, much like Sikkim has done in the northeast as a "Organic State."
Although considered as a vital technology for the energy transition, hydrogen fuel cells are still in the development stage. Buses powered by hydrogen are also being tested at Reliance Industries Ltd.
The NTPC Bus project, however, stands out in two ways. In India, commercial hydrogen fuel cell buses will be used for the first time on open highways. The technology will be tested for the first time at altitudes higher than 11,500 feet and in a rarefied atmosphere with less oxygen.
People Also Like: Launch Of Forum Mall By Prestige Group In Kochi
The real test will come in the winter, when Leh's average temperature dips to 20 below zero. Such low temperatures can ruin machinery when combined with wind chill.
According to company executives, Chairman Gurdeep Singh's push to position NTPC at the forefront of transition with emerging technologies is what inspired the project, which is being supported through CSR funding.