Rajiv Jain Of GQG Increases Adani's Shareholding By Approximately 10% For A $3.5 Billion Bet: Rajiv Jain, an NRI investor, and his GQG Partners have increased their position in the Adani Group by roughly 10%. GQG Partners bravely made a counter-call during the height of the Hindenburg-led stock crash by investing over Rs 15,000 crore in Adani stocks.
Rajiv Jain Of GQG Increases Adani's Shareholding By Approximately 10% For A $3.5 Billion Bet
According to a Bloomberg story that stated the value of GQG's Adani holdings was close to $3.5 billion, Jain was reported as saying, "Within five years, we would like to be one of the biggest shareholders in Adani Group depending on the valuation, after the family."
Without mentioning which companies he acquired more stakes in, Jain stated, "We would without a doubt want to be partners in any of Adani Group's new offerings."
In a series of secondary block trade transactions earlier in March, Adani Group promoter vehicle SB Adani Family Trust sold holdings in Adani Ports and Special Economic Zone, Adani Green Energy, Adani Transmission, and Adani Enterprises to GQG.
GQG invested Rs 5,460 crore in Adani Enterprises as shares were purchased for Rs 1,410.86 each. At Rs 596.20 a share, APSEZ stock was bought for Rs 5,282 crore.
People Also Read This: Myanmar Port Sold By Adani Ports For 30 Million USD
Adani Transmission's deal, worth Rs 1,898 crore, was completed at a price of Rs 668.4 per share. At a cost of Rs 504.6 per share, the deal including Adani Green Energy had a value of around Rs 2,806 crore.
Jain had previously forecast in an interview from last month that Adani stocks may provide him with multi-bagger profits in the following five years.
Adani Enterprises increased by more than 15% during the day, but Adani Wilmar was restricted to the maximum circuit limit of 10%. Additionally, 5% upper limitations were set for NDTV, Adani Power, Adani Transmission, Adani Green, and Adani Total Goas.
Adani Ports' stock was the first among the group to start edging back toward levels last seen before the release of the Hindenburg report. The stock increased 8%, reaching Rs 785.95, the day's high.
The market value of Adani stocks increased by almost Rs 2 lakh crore over the last three days as a result of a Supreme Court-appointed panel's finding that there is no proof the billionaire is manipulating prices.
The 173-page report from the SC committee, led by former judge Justice AM Sapre, claimed that the steep stock price rise in billionaire Gautam Adani's companies could not be attributed to "any single entity or group of connected entities" because there was "no evident pattern of manipulation" based on information from the Securities and Exchange Board of India (SEBI).
People Also Like This: As A Result Of MSCI's Exclusion, Gautam Adani's Stock Value Declines By 10 Billion USD
The panel stated in the report that it was impossible to determine whether there had been regulatory failures involving price manipulations. The deadline for SEBI to wrap up its investigation into the Hindenburg issue was extended by the Supreme Court last week to August 14.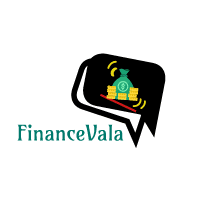 If You Want More Finance And Stock Market Related Updates Then Check Financevala.