Crude Oil Windfall Tax Increased To 10000 Per Tonne
Crude Oil Windfall Tax Increased To 10000 Per Tonne: The windfall tax on the sale of domestic crude oil was raised by the Center on Friday to 10,000 per tonne. For the previous two weeks, the tax was set at 6,700 per tonne. The revised prices would go into effect on Saturday, September 16.
Additionally, the special additional excise duty (SAED) or levy on the export of diesel will be decreased to $5.50 per litre from $6 per litre, according to a notification from the ministry of finance. The tax on jet fuel will drop from $4 per liter to $3.5 per liter. The additional duty on gasoline exports, however, will continue to be zero.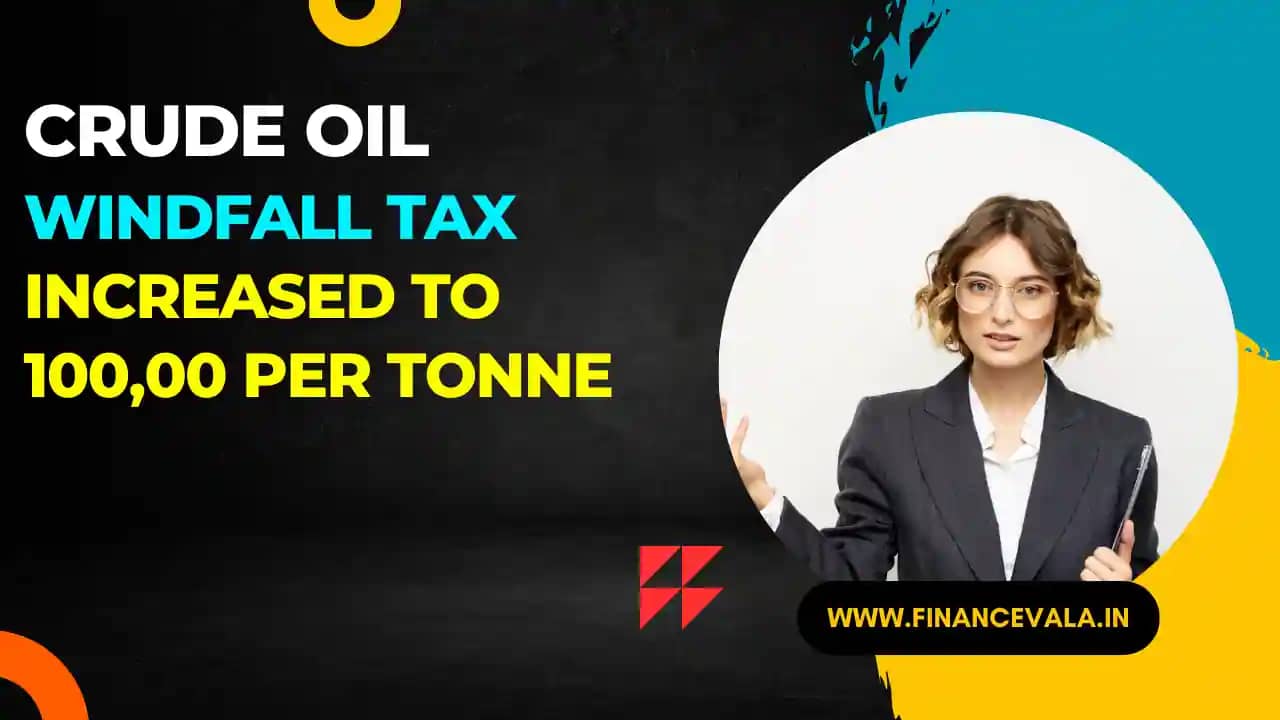 With effect starting on July 1, 2022, the Center initially levied windfall gain on the sale of domestically produced crude oil as oil exploration and Following Russia's invasion of Ukraine, producing businesses experienced significant gains amidst multi-year high crude oil prices.
The increased tax on gasoline, diesel fuel, and jet fuel exports was also implemented at a time when private refiners were mostly selling their products abroad due to higher pricing there rather than on the home market.
When the windfall tax on crude is raised, the price of crude is over $90 per barrel. Currently, the price of Brent is around $93.7.
People Like This Also: What Is OI In Option Chain: A Comprehensive Guide In 2023
As OPEC+ has reduced output and Saudi Arabia and Russia have pledged voluntary cuts, prices are climbing amid supply concerns. According to analysts, increased demand because of expected winter heating needs might keep prices high.
Prior to economic headwinds limiting global demand growth in 2024, the International Energy Agency had stated last month that the output cuts may deplete oil stocks for the remainder of 2023, potentially sending prices even higher.
People Like This Also: The Buyback Price At Siyaram Silk Mills Was Raised To Rs 720 Per Share