2 Midcaps With The Highest Profits On The NSE
2 Midcaps With The Highest Profits On The NSE: One of the simplest ways for investors to incorporate high-quality firms when building a portfolio of mid-cap stocks is to simply look at their net profit. In general, a company's net profit will increase along with its market capitalization, however this is not always the case.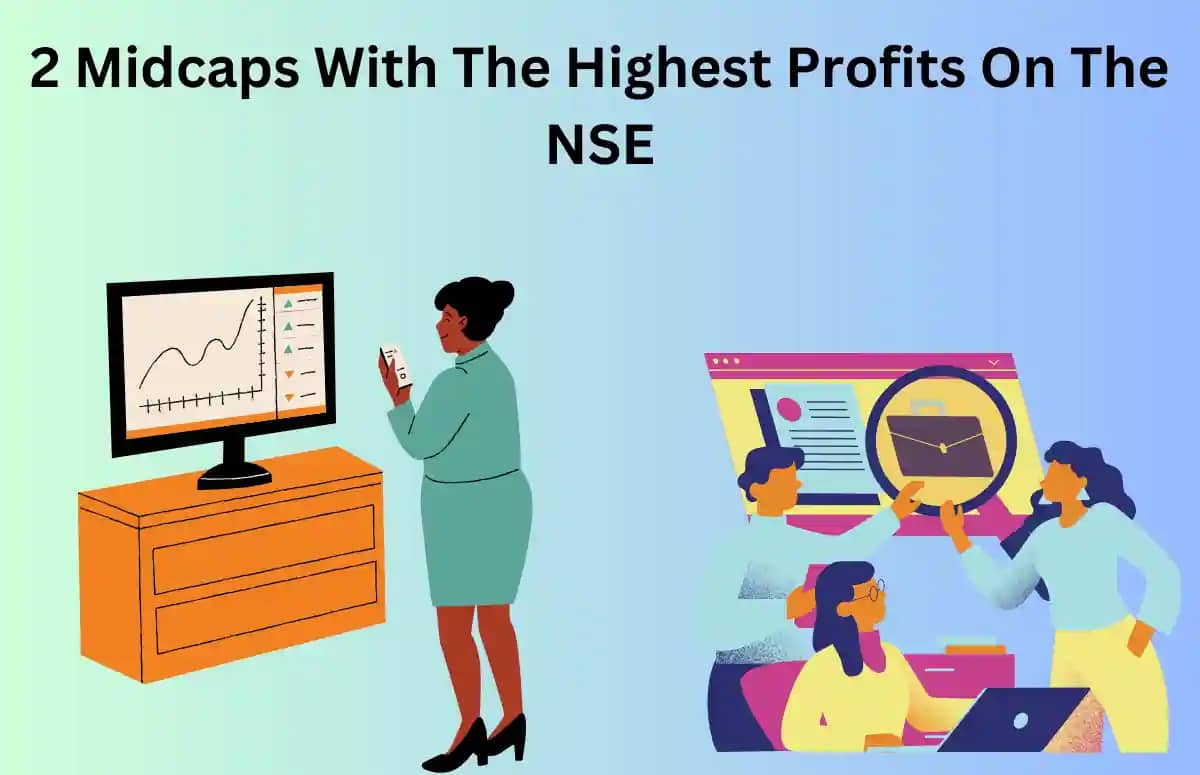 Here is a list of the top 2 strong midcaps with the largest net income in FY23, in case you're looking.
REC Limited
REC Ltd (NS:RECM) specializes in lending to the Indian electricity sector as a whole, but it has recently begun to diversify its loan book by focusing on infrastructure projects. With a current yield of 5.14%, the company is a preferred investment for dividend seekers and has a market value of INR 64,487 crore.
The business reported a total net profit of INR 11,166.98 crore in FY23, ranking second among mid-cap companies. The stock ended up being a goldmine for investors as it generated an astounding return of 142.9% over the course of the previous year.
People Like This: HOOPP-A Canadian Pension Fund Is Opening An Office In London
Canara Bank Limited
With a total market capitalization of INR 66,188, public-sector bank Canara Bank Ltd (NS: CNBK) is the 101st largest listed stock. If you move down one rank, it will be categorized as a huge cap. The bank is currently the most profitable mid-cap firm with a profit of INR 11,254.74 crore in FY23, a significant 83.7% increase over the prior year.
It is startling to see that the company is selling at a meager TTM P.E ratio of 5.41 despite a 50.7% rally over the past 12 months. The average for the sector is 17.71, which is more than 3 times greater.
People Also Love To Read This: Signatureglobal India IPO Details, Dates, Price, Review, Fundamentals